It's likely that you have come across Herbalife through an email list, on social media or got it recommended by a friend or family member.
Is Herbalife a pyramid scheme? Is this MLM business opportunity as good as it looks or is it just another overhyped scam? Of course the reason you're here on this Herbalife review is so that you can figure this out for yourself.
First and foremost I must commend you for actually doing a bit of extra research before committing to purchasing or joining Herbalife. For all you could have known, Herbalife may very well be a scam and rob you of your money so this review could help you find anything peculiar about it.
To be totally transparent with you I haven't used Herbalife so I can assure you that I will not attempt to sell you on it unless of course it's worth investing in.
What I will aim to do is provide you with an unbiased 3rd party review of Herbalife that will hopefully help you to make the correct decision in the end.
---
PRODUCT NAME: Herbalife
OWNER/S: Mark Hughes
TYPE OF PRODUCT: Health and wellness MLM
PRICE: $59 upto $4k + monthly autoship.
SUMMARY: Herbalife is as far as I can tell, not a pyramid scheme or a scam. It's been around for nearly 40 years and it's a major sponsor of sporting event teams and even World famous athletes like Cristiano Ronaldo. However the problems far out wiegh the positives.
The products that they sell are both expensive and have the possibility of causing consumers side effects, the FTC law suit might be a reason to be skeptical about the company, the expensive upkeep costs down the road and the less than 5% chance that you'll be making over $1k a month are some of the bigger reasons as to why you should reconsider joining.
It's because of these points that I recommend you skip out on Herbalife.
FINAL RATING: 1.5/5
RECOMMENDED: NO


---
WHAT IS HERBALIFE?

Herbalife is a health and wellness MLM founded by Mark Hughes in 1980. Since its founding and now nearly 40 years later, the company is Global and has its presence known in over 90 countries and generates an estimated $4 billion in revenue pretty much every year.
So it's safe to say that Herbalife is amongst the largest MLM companies around and definitely a company that makes a lot of money.
They also sponsor quite a lot of sporting events and athletes, some football teams you may know of like La Galaxy, gymnasts and so on.
==>Click Here To Access My FREE Make Money Online Guide!<==
---
HERBALIFE'S PRODUCT LINE
Herbalife claim that they have over 300 scientists with 36 PhD's to help produce some very high quality products. Highly educated people within your development doesn't always mean that the company produces the best of products but, I guess it's a lot more credible that Herbalife does have a highly educated development team.
Anyways, as for the product categories that Herbalife specialise in, there are 11 different ranges of products that they sell which include :
Weight Management 
Ideal Breakfast 
Herbalife 24
Free form and Vegan 
Protein Snack 
Hydration
Herbalife SKIN
Supplements
Herbal Aloe 
Full Range 
Programmes
If you want a more detailed look at this categories yourself click here.
Herbalife's product range actually consists of over 50 different products and the prices are also, as typical of a MLM company, around 2-4 times the price of its competitors. Then again there a few products that aren't insanely expensive but, they're far from cheap.
Do You Want To Make A Full Time Income On Your Laptop? Do You Want The Freedom To Work Whenever You Want Wherever You Want? If That's What You Want My #1 Recommendation Might Just Help You Get There!
---
ARE HERBALIFE'S ACTUALLY ANY GOOD?
As I've not used any of Herbalife's products, I can't speak for their quality so instead what I did was do a little research on what actual consumers thought and this is what I found…
In consumer affairs its shows that the products are a mixed bag, some people really like them whilst others just aren't a fan.
The biggest problem that people had was with the side effects, some individuals felt nuseaus, they had upset stomachs and even in the extreme cases suffered some liver damage…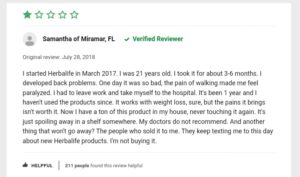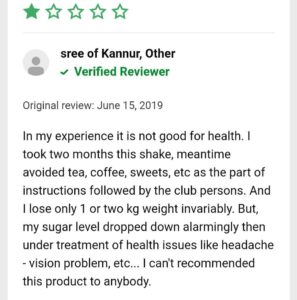 On the other side of the coin, individuals enjoyed the products and for them it actually worked so, I guess the takeaway from these reviews is that the products may work well for some and make others sick and not work at all.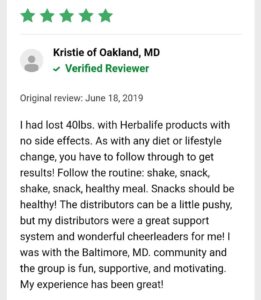 This means that it's possible you'll be facing some problems when people buy Herbalife products from you so it's worth being aware of this if your planning to join this MLM company.

---
HOW DO YOU MAKE MONEY THROUGH HERBALIFE?
As is the case with pretty much all MLM businesses there are 2 ways to make money with them, Herbalife being no exception.
1. The first method is by directly selling the product to other individuals and in return make a commission for the sales
2. You make money through your recruits and downline, by getting residual income by following and meeting certain criteria as well as make money through bonuses and incentives due to meeting company set goals.
---
HOW TO GET STARTED
To get started with Herbalife there are a couple things you'll need to do. The first thing you'll need to do is fill in an application form on their website.
After that, in order to get started with Herbalife, you will need to purchase one of their kits which includes :
International Business Pack ($94.10) 
Super Starter International Business Pack ($124.10) 
These kits include training support, discounts on products and the eligibility to make money through their compensation plan.
However, you've also got to take note of the fact that the more money you spend, the higher in rank you'll get which'll also result in more discounts.
In huffpost it's stated that although Herbalife say you can become a distributor from as little as $59, usually you'd be persuaded to spend around $4k to move to the supervisor level and get, I guess, the best wholesale prices for the product.
It gets worse, to actually remain at this level, distributors will need to spend a further $2.5k every month! 
So it definitely is far from cheap if you're trying to maximise profits. Then again this is the norm fro MLM's, companies like Lularoe, Isagenix, Max International, Finish Line Network, Nerium all have pretty expensive start up and up keep costs as well.
Of course you're not required to spend that much if you don't want to become a supervisor level distributor but, if you want to make the most out of this opportunity, it's something you need to consider.
Are You Tired Of Working For A Boss? If So Why Not Take Your Job Into Your Hands And Work For No One But Yourself… If You Want To Do This Check Out My #1 Recommendation
---
COMPENSATION STRUCTURE
In terms of how many different ways through which you'll be able to make money through Herbalife, the compensation plan has outlined 7.
It's worth noting that Herbalife also uses a unilvel structure for it's plan.
I'm going to go briefly over them down below :
Retail Profits : As a Herbalife distributor, you'll be able to get between a 25% – 50% discount on the products depending on what rank you are within the company. You basically make the difference in profit. For example if you bought a $100 product with a 25% discount at $75, you'll make a profit of $25 because you'll be selling it at the retail price of $100.
Daily Wholesale Profits : This is the profit you earn when you sell products to your downline.
Monthly Royal Override : These commission are paid out once you reach the supervisor rank (basically you'll need to spend $4k to reach this rank). You'll be able to make royalties or a 1% – 5% commission on all the sales generated by the first 3 levels on your compensation structure. 
Monthly Production Bonuses : You'll be paid out 2% – 7% as a bonus only when you reach the GET Team rank. The payment is from the total volume of your organisation. 
Cash Bonus for Recruiting : $500 is paid out to distributors once they achieve the Active World Team level. 
Vacations for Recruiting : Various vacation bonuses are given out as rewards for individuals who manage to reach recruitment goals set by Herbalife. 
Mark Hughes Bonus : 1% of the entire company's annual revenue is divided among the members at the top of the Herbalife pyramid. 
If you want a more In depth look at the compensation plan check out the video below

---
THE NOT SO GOOD THINGS
You Will Need To Recruit To Succeed
Well this is a pretty normal thing, I think, when it comes to MLM's so, whether or not you consider it a problem is purely dependant on your experience with it.
So yeah, Herbalife's model pretty much shows how generally the people at the top of the pyramid are the ones generating a large majority of the income and pretty much all the time, the way that they got there was through recruiting tons of people and increasing their dowline team.
So, if you're not willing to learn how to recruit or just don't feel like it's possible for you to convince people to join, you should probably avoid Herbalife.
If you're willing to learn and want to make it work, it's definitely possible to succeed through Herbalife but, you will need to recruit a lot to hopefully reach the peak of this Herbalife mountain.
People Are Suffering Side Effects From Using The Products
Some individuals who've used the products have suffered some minor and even some major side effects.
Nausea, an upset stomach, diarrhoea and even a supposedly damaged liver are some of the side effects suffered by people. On the other hand there are also people who've had success using the products as well.
The problem here is that it'll be hard to recommend something because it's difficult to know if your customers will suffer any side effects too, which means you'll likely be missing out on potential sales.
It's Going To be Very Expensive To Make The Most Of This Opportunity
To actually become a Herbalife distributor isn't the most expensive of things, you can start from as low as $59 however, in order to get the most out of this opportunity you will likely need to spend $4k to become a supervisor level distributor and purchase a further $2.5k in products a month.
A lot of distributor who want to change their lives tend to do this and it's obviously an extremely expensive commitment to make.
It's more or less the most expensive MLM opportunity I've seen and I've, at the writing of this post, reviewed over 50 different MLM opportunities.
So yeah, it's going to become very expensive the further into Herbalife's rabbit hole you go.
A Major Class Action Lawsuit
The FTC actually came after Herbalife not too long ago due to it being suspected as being a pyramid scheme. Herbalife actually came to a comprise and settled on paying a…
$200 Million fine!
This should honestly alert you about this company and raise a few red flags. If Herbalife was a smaller company with allegations as serious as it being a possible pyramid scheme by the FTC, it would probably result in it being shit down but, because it's a massive corporation, they somehow were able to pay their way out.
Maybe I'm looking to deep into this but, I'm sure you'll agree that there definitely is something fishy going.
The Products Are Expensive
The products are around 2 – 4 times more expensive than their competitors which may be a problem when it comes to trying to make sales.
I guess the upside here is that you'll be making a larger commission per sale nevertheless, the price tag might be an issue if you do decide to become a Herbalife member so I think it's definitely worth noting.
Most People Are Failing
This isn't really that surprising but the 2017 income disclosure statement by Herbalife shows that the majority of individuals aren't really succeeding with the company

Only 4.8% of all members are making over $1k a month and only around 2.6% of all members are making around a minimum wage pay within USA ie a full time income.
The number of members generating 6 figures within the company is definitely higher than quite a lot of other MLM being that around 1% of all members achieve such figures but, the overall picture shows how the majority of people are still failing.
There is potential in this company but, only for the top 2% or so. If you want to reach the same results, you've got to be a very good recruiter otherwise it doesn't seem like you'll be able to achieve the lavish results you're seeking.


---
THE GOOD THINGS
It's Been Around A While
Having been around since 1980, Herbalife definitely has a lot of credibility which definitely puts it above a lot of the younger health and wellness MLM's out there.
They're A Really Big Company That Sponsor Major Athletes And Teams
They have sponsored a ton of sports teams like la galaxy, they've sponsored some major athletes like Cristiano Ronaldo and Olympic medalists and they're generating over $4 billion yearly.
all these points give a lot of credibility to Herbalife as a company and if not for that major lawsuit, I would probably consider it a pretty solid MLM to join.
==>Click Here To Access My FREE Make Money Online Guide!<==
---
IS HERBALIFE A PYRAMID SCHEME/SCAM?
The good news is that Herbalife isn't a pyramid scheme or a scam, there was the scare with the FTC and the $200 million settlement that probably adds a bit of guilt to the company but, for now it is a legitimate MLM company.
It's endorsed by a large number of influential athletes and sports teams and having been in business for nearly 40 years, in my eyes, does increase the amount of credibility it has over other MLM's.
However, there are quite a few problems I found.
The products that they sell are both expensive and have the possibility of causing consumers side effects, the FTC law suit might be a reason to be skeptical about the company, the expensive upkeep costs down the road and the less than 5% chance that you'll be making over $1k a month are some of the bigger reasons as to why you should be skeptical.
Of course the company isn't necessarily the worst I've seen, but there are just too many major hurdles you'll need to deal with if you do decide to join.
This is why I'd personally recommend skipping it but, if you're adamant in joining Herbalife, there's still the small possibility that it'll work out.
---
MY PERSONAL RECOMMENDATION
I personally will always recommend against using a MLM business model to make money, not because you can't make money through it (you totally can) but, the system has always seemed shady to myself and is kinda synonymous with the likes of a pyramid scheme or scams (MOBE and Digital altitude).
Instead I prefer working with something created through ones own means and is ultimately dependent on yourself and your work ethic alone.
This method I'm talking about is affiliate marketing. 
The reasons as to why I recommend it over MLM based structures are because
– there is no need to recruit constantly
– it is a legitimate method that has been working consistently and continues to grow as more businesses want individuals to promote products
– and because it is free to start up, no unnecessarily large start up funds needed.
The service I recommend is Wealthy Affiliate. It's free to sign up to and will get you set up and ready to start your affiliate marketing journey within minutes, as it did for me when I begun my journey.


If you have any questions that you would like to ask me regarding Herbalife, feel free to do so in the comments section below and will I get back to you as soon as I can. If you have your own thoughts about Herbalife and would like to talk about it, again feel free to do so in the comments below!
Thanks
Amhil