Welcome to my Copy My Email System review?
It's likely that you have come across Copy My Email System through an email list, on social media or got it recommended by a friend or family member.
First and foremost I must commend you for actually doing a bit of extra research before committing to purchasing or joining Copy My Email System. For all you could have known, Copy My Email System may very well be a scam and rob you of your money so this review could help you find anything peculiar about it.
To be totally transparent with you I haven't used Copy My Email System so I can assure you that I will not attempt to sell you on it unless of course it's worth investing in.
What I will aim to do is provide you with an unbiased 3rd party review of Copy My Email System that will hopefully help you to make the correct decision in the end.
---
PRODUCT NAME: Copy My Email System
OWNER/S: "Bobby"
TYPE OF PRODUCT: Email Marketing
PRICE: "free" + upsells
SUMMARY: I personally do believe that CMES is a scam because there are quite a lot of red flags that it displays within it's sales copy and in general.
The overhyped and unrealistic claims, the fake testimonials from fiverr, the real cost of it not being free like Bobby claimed, Bobby being a fiver actor as well and the fact it's a rehash of another product I've reviewed previously proves to me that CMES is unlikely to be legitimate.
Therefore, I obviously do not reccomend you join this program.
FINAL RATING: 1/5
RECOMMENDED: NO


---
WHAT IS COPY MY EMAIL SYSTEM?
The first thing that you have to do when you arrive on CMES is put your name and email address into a form. Although I don't mind people trying to get your email addresses I feel because it's asked for it before you even get to see the actual landing page for CMES is something that instantly made me question the product in question.
And to be honest I did have a pretty solid reason to be skeptical because the sales page that you're greeted with immediately afterwards really didn't make CMES look all that promising to me because of the similarities it had to the many scam products I've reviewed and exposed on this website.
Of course I didn't want to judge it just through my initial impressions of how it looked so I decided to dig a little deeper to see what it actually had in its locker.
Once I began checking out the website I noticed that the guy speaking looked familiar and guess what, the reason why he was familiar is due to the fact he's a fiverr actor that I've previously seen going by the name Bobby, Brian or whatever he wants to call himself.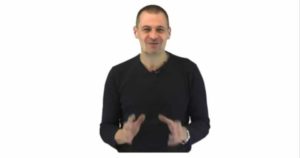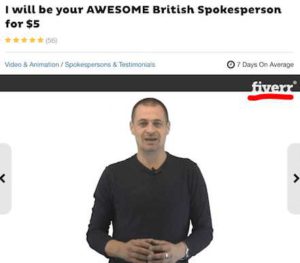 Throughout the video "Bobby" tells you what you want to hear and not what's relastic and possible through the email marketing strategy he teaches or more accurately his done for you system you'll be given once you sign up.
Because it's free to join his team and become a clone of Bobby along with the "lucrative potential for money", I'm sure the idea of joining does come off as very enticing however, as is to be expected, CMSE is not a far from being a "free platform". I'll explain why it's not free a little bit into the review.
I've reviewed a lot of scams and legitimate products on this website such as :
Which is why I believe I have a good grasp on what makes a good or a bad product.
==>Click Here To Get Access To My FREE Make Money Online Guide!<==
---
HOW DOES COPY MY EMAIL SYSTEM WORK?
The spokesperson claims that making money with his system is very easy, he says that the reason why he wants you to join is because he's unable to get any more emails subscribers because his email provider's bandwidths is limited therefore, Bobby needs your help to make you and him money.
Essentially what will happen is you will send out ready made emails to the email list provided by Bobby and everytime one of the email subscribers click on the link within the email sent out, you'll make $0.20.
Moreover, the system in the members area, if you decided to join it, is actually something I've reviewed before on this website called instant email empire.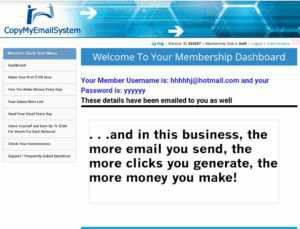 It's a system that I exposed on the basis that it was trying to sell you on the false idea of making easy money by using Bobby's email list but, underneath the free facade you were upsold on quite a few things that looked to "quicken the process of making money".
These upsells sell you on buying larger email lists as well as an automated email program to send emails automatically to your list. Bobby claims that he has millions of email subscribers therefore, through his benevolence he also gives you the option to fast track process by reccomending you purchase an extra 5k subscribers for an additional one time fee of $199.

There's also a few more upsells besides that such as the referal program that CMES offers. The company states that it's possible for you to make $300 per month from just 100 clicks from your referals which of course means that there are also upsells regarding this refferal program of theirs.
If you're unsure of how CMES' referal program will benefit you, essentially what happens is that just like you, your referal will use the email list, gets clicks and makes money. As they're your refferal you'll get a small portion of their "profits". To be honest with you, I doubt that you'll make anything through this program so, it's pretty useless overall.
As for the referal based upsells, they include the following :
20 referrals for $297
5 emailers for $97
2 emailers for $47
So, it should be clear to you that CMES isn't anywhere near as free an opportunity to make money through like Bobby suggests.
If for some reason you did decide to spend money on these extra packages, I doubt they'd be all that valuable because firstly it's hard to judge if the 5k email subscribers are going to have a lot of legit individuals who'll actually check what you're sending their way and secondly, how do you know if he hasn't sent exact same list to others multiple times.
So, in my opinion Bobby's system doesn't seem like it'll benefit you whatsoever, I believe CMES is designed just to benefit the vendor himself and no one else.


---
WHO IS COPY MY EMAIL SYSTEM FOR?
CMES does seem like enticing opportunity, especially when you take into account that email marketing can be very profitable if you've got customers who know who you are and trust you however, I don't think what this product offers and teaches is going to help you make an extra $100+ daily.
There are actually quite a few red flags that I've noticed about it which definetly don't make CMES seem like the best of systems to join even though the method being used is legit.
So personally I can't say that CMES is something that anyone should join subsequently making it not for anyone.
Are You Tired Of Working For A Boss? If So Why Not Take Your Job Into Your Hands And Work For No One But Yourself… If You Want To Do This Check Out My #1 Recommendation 
---
THE NOT SO GOOD THINGS
Overhyped And Unrealistic Claims
There are a lot of unrealistic claims going around within the sales copy and what not for CMES. the headline which talks about giving you the opportunity to make upto $100 in 10 minutes or ultimately making a very good income by using Bobby's email list just doesn't seem like all that realistic a proposition to achieve.
Although I do believe it's possible to achieve the $100 daily range through email marketing, I don't believe that it'll be  possible to do unless you've actually built up a high quality list and if you know a more so targeted audience as opposed to what CMES does which is probably buy or collect some fairly low quality emails.
The bottom line here is that someone new to the Internet is highly unlikely to make any money at all by using this system so, I consider it a red flag because Bobby, or whatever his name is, is trying to sell you a dream and not what's genuinely possible as a beginner.
Fake Testimonials
The testimonials that you see in the members area aren't actually real. The truth is that the testimonials are actually fake and are individuals from fiverr who have been paid to read out a script on camera.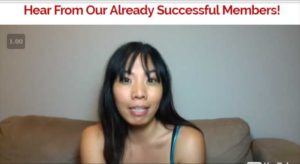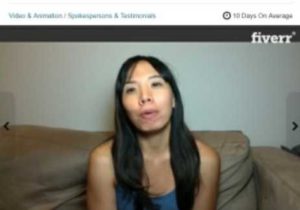 This is definitely a pretty big red flag in my opinion and a pretty huge sign as to why you should be very skeptical about CMES.
It's Not Really All That Free 
As you know by now, the system claims to be free to join and profit from but, clearly in the members area, the main purpose behind CMES is to make as much money from you as possible which is done by feeding you lies or selling you some low quality emails subscribers to add to your list.
[Insert image]
The image above shows how even the automated messages are selling a bunch of lies to unsuspecting email marketers making ridiculous claims of being able to make a full time income in 5 minutes and what not.
Anyways, the bottom line is that this programs main aim is to feed you lies regarding the potential of a list and make you believe that spending more will fast track your road to getting rich quick. Of course getting rich quick is something that can only happen through the lottery so, to me, CMES selling you extra packages through unrealistic claims is a red flag.
Bobby Isn't Real
Bobby, the spokesperson and the face behind CMES himself is also just a pen name and the individual behind the camera is also a fiver actor as I've already mentioned pretty early on in the review.
Of course, much like the fake testimonials, this really adds fuel to the idea of CMES being a scam because I'm pretty sure by this point in the review, it's almost undeniable that CMES is too good to be true and a full on scam.
It's Just Rehash Of Another Product 
Lastly, CMES is also a rehash of a product I've reviewed previously called instant email empire, in fact I'm pretty sure that they're the same products but CMES just has a different landing page.
In my experience, when a product has multiple landing pages for the same product or program, it's usually because the landing pages got exposed through people like myself,then again it does make sense why these products are getting exposed.

---
THE GOOD THINGS
I honestly can't say anything good about CMES because there really isn't anything good regarding what it claims to offer. I guess being free to check some basic elements of the system is alright but, besides that tiny positive, CMES is a pretty bad product.
==>Click Here To Get Access To My FREE Make Money Online Guide!<==
---
IS COPY MY EMAIL SYSTEM A SCAM?
I personally do believe that CMES is a scam because there are quite a lot of red flags that it displays within it's sales copy and in general.
The overhyped and unrealistic claims, the fake testimonials, the real cost of it not being free like Bobby claims, Bobby being a fiverr actor as well and the fact it's a rehash of another product I've reviewed previously, proves to me that CMES is unlikely to be legitimate.
Therefore I obviously do not reccomend you join this program.
---
MY PERSONAL RECOMMENDATION
I'd suggest you check out my personal recommendation if you still want to make money online, though I'll warn you right now, it isn't something through which money will come easy.
It is nonetheless a great business model for the online space in my opinion
So what is this method that I'm talking about?
This method I'm talking about is affiliate marketing. 
The reasons as to why I recommend it is because:
– expectations toward success are a lot more grounded
– it is a legitimate method that has been working consistently and continues to grow as more businesses want individuals to promote products
– it is a very scalable business
– and because it is free to start up, no unnecessarily large start up funds needed.
The service I recommend is Wealthy Affiliate. It's free to sign up to and will get you set up and ready to start your affiliate marketing journey within minutes, as it did for me when I begun my journey.


If you have any questions that you would like to ask me regarding CMES, feel free to do so in the comments section below and I will get back to you as soon as I can. If you have your own thoughts about CMES and would like to talk about it, again feel free to do so in the comments below!
Thanks
Amhil