It's likely that you have come across Insta-Minator through an email list, on social media or got it recommended by a friend or family member.
Welcome to my Insta-Minator review!
You may be asking yourself is it really possible to make $333.54 using Insta-Minator's stratergy or is it another dud product trying to cheat people of their hard earned cash ; is it a scam?
First and foremost I must commend you for actually doing a bit of extra research before committing to purchasing Insta-Minator . For all you could have known, the product could be a major scam so the fact you're here right now, researching whether or not that's the case is a pretty smart move on your part.
To be fully transparent with you, I don't personally own Insta-Minator so I can assure you that I will not attempt to sell you it unless of course it's worth investing in.
What I will aim to do is provide you with an unbiased 3rd party look at Insta-Minator that will hopefully help you to make the best decision you can in the end.
---
PRODUCT NAME: Insta-Minator
OWNER/S: Jason Fulton and Mosh Bari
TYPE OF PRODUCT:
PRICE: $12.95 + Upsells
SUMMARY: Insta-Minator is a product that focuses on teaching you how to generate conversions using push notifications and Facebook chatbots. Although I do see potential behind this prospect, I can't see how exactly it would be possible to make the $333 in a day. Also for the fact that the owners aren't even the slightest bit honest about how such results aren't realistic and because of how the information in the course is convulated, I'll recommend against purchasing the product unless you REALLY want to learn about the usage of chatbots.
FINAL RATING: 2.5/5
RECOMMENDED:NO


---
WHAT IS INSTA-MINATOR?
In the sales page Intsa-Minator is hyped up a lot even going so far as to saying that individuals are capable of making upwards of $300 possibly even more within days.
Moreover, they even say that it's possible to make money like this within your first day… I know, it's pretty bold of them to state and if you have any sense of mind you'll know that such proposititons are beyond just an outlier.
What I have also understood regarding the Intsa-Minator product is that it does not rely on SEO or Google to generate traffic, it uses a different source to generate traffic that in turn leads to sale.
I definetely agree with what Jason and Mosh have to say on how most of these make money online products don't tell you how to make money with anything but by promoting MMO products even though there are countless other products you could promote and make money off of (Amazon…).
What I can say for sure about Intsa-Minator is that it is hyped quite highly so that begs to ask,
Why is that the case?
==>Click Here To Access My FREE Make Money Online Guide!<==
---
WHAT DO YOU GET IN INSTA-MINATOR?
The best place to look in order to answer this question is by seeing exactly what they are selling to thier customers. As they don't really tell you what is inside the product, I had to do a little digging.
From what I have found, it appears that what Intsa-Minator teaches is the use of push notifications using a word press plug in. I guess that's what the whole hype on the sales page was regading… push notifications…
I guess it's probabaly better to breakdown exactly what is offered in the course.
Module 1. Case Studies 
This is the first section you will  see within Intsa-Minator in which one of the owners (Mosh) explains to you how one of his email autoresponder account had been shut down however, the shut down did not affect him due to his push notifications.
This case study may or may not prove useful as it'll be pretty difficult to dsintiguish if Mosh is actually lying or not regarding his results.
Module 2. The Intsa-Minator Course
This is the section you've paid for so it's also probably going to be the section that provides you with the most value. The course consists of 11 videos which cover the follwoing sections.
Video #1 What Happened to Me Should Never Happen to You: This video covers a more indepth look into the case study, may be useful porbably not worth checking out.
Video #2 How It All Began: This section covers how email marketing isn't the way to go as it isn't as effective a tool as it was in the past. essentially it covers Mosh's backstory and why he is in the position he is right now. Yeah… you should probably skip this one too if you don't really care for the vendors backstory.
Video #3 The System: This video covers the basic structure used to implement the Insta-Minator system. Mosh basicalluy explains how you should first introduce yourself to your subcribers, presell them before selling them the product and finally how you should attempt to repair this relationship… or something along these lines.
Video #4 Prepare To Make Money: In this video, they will show you how you should prepare to make money using their methods, pretty self explanotory right.
Video #5 Make Money With Powerful Messaging System: This video will intoduce you to the wordpress plugin push notification system I mentioned earlier. This plugin is called Pushcrew.
Video #6 Non IM Niche – Success Story From MyEnglishTeacher.eu: Just a discussion of a case study found within Pushcrews website.
Video #7 No Website Method – Using Facebook Chatbot: This video will go over how you can also use facebook chatbots to try and make sales.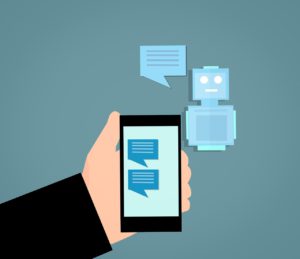 Video #8 Team Traffic: This video tutorial will go over how it is important to have a team working with you to get the most out of the methods and strategies.
#9 Step By Step Team Traffic Guide: This section does not come in video format, it comes in a written form and aims to give a step by step guide on how you can create your traffic team. It appears to be written in script format, maybe not the best way to guide people but it is what it is…
Video #10 A Profitable, Evergreen Niche: Mosh will talk about profitable evergreen niches, in the video I believe he mentions televisions as one type of evergreen niche.
Video #11 Build A Complete Website In 30 Seconds: This final video will showcase a plugin to you teaching you how to build a website for free but of course it isn't really free. The plugin actually only comes free if you purchase one of Mosh's older products.
These are just the video tutorials that are found within Insta-Minator's second module. There is still one more area you will have access to once you've invested in the product.

Module 3. Buyer Traffic In Easy Steps
This module will give you access to 8 different videos, the vidoe tutorials within the module are:
1. What's Buyer Traffic 
2. Winning Mindset 
3. Understanding Problems 
4. Buyer Traffic Method 1
5 Buyer Traffic Method 2
6. Buyer Traffic Method 3
7.Buyer Traffic Method 4
8. Buyer Traffic Method 5
This is actually a suprise bonus tutorial that is included within the initial up front package.
Beyond just the upfront package, Insta-Minator also has quite a few upsells to be found. In fact they have a total of 5 upsells.
Upsell #1 Done For You Package $37 (Downsell at $17)
As the name suggests, this package is a done for you pack that essentially has everything that is required of you to do to apply the Insta-Minator method.
Upsell #2 Insta-Minator Money Machine $197
The aim of this is upsell is so that you have multiple money machines, the vendors aim to create 20 different money machines for you to create money as if withdrawing through an atm. I dunno about this upsell, seems a little suspect probably would avoid it if I were you.
Upsell #3 Advanced Insta-Minator Tactics $47 (downsell at $27)
This section will provide you with some 'advanced tactics' that you can use to improve your sales and what not. One such tactic provided will show how you can write better or more unique email writing tactics to help improve your conversions and so on.
Upsell #4 Set This Up On Autopilot $77 (downsell at $47)
This upsell will aim to teach you how to set everything on autopilot. FYI it's pretty darn simple answer and is the reason why it's definitely not worth purchasing this upsell… Outsourcing… There's your answer. Even at $47 this upsell is far from worth it.
Upsell #5 License And Resell Rights $97 (downsell at $47)
This upsell will give you rights to the product and allow you to make 100% of the commission for every sale you make for Insta-Minator.
I do feel that there are a couple in my opinion worthless upsells Insta-Minator are trying to sell you and in general I'd advise against purchasing the upsells but, if you really want to check them out… Go for it although I'd definitely aim to get the downsell price of each Upsell if you do.
Don't Want To Deal With Upsells… My #1 Recommendation Doesn't Have Any And It's Awesome! 
---
DOES THE PRODUCT ACTUALLY WORK?
This depends on whether you implement what is taught within the product effectively. I can't say for sure what is being taught within the course is genuine or not as I don't really have any experience using push notifications but, I do think that there is potential in it.
It's possible that what is being taught within the course is solid information however, due to my inexperience using Jason and Mosh's methods I don't know if they actually work.
Honestly I'd rather use methods that I know work such as what is being taught within my #1 recommendation but that's just me.
---
THE NOT SO GOOD THINGS 
Overly Hyped Sales Page
The first thing they mention within their sales page is how if you purchase Insta-Minator you'll be able to make $333 if not more in your first day of using their methods.
If that's not some BS trying to sell you false hope then I don't know what is. Whether or not the products are any good, even if it's the best resource out there, unless you have money to experiment with or some how have the best luck in the world, there's no way anyone's making that knid of money in a day from scratch.
Within the sales page, there are moments where they falsely lead their potential customers to believe that people are making that kind of money. That's not cool man, I get that most of their customers are likely to be adults ; even adults that aren't well versed in the making money online niche could still fall for these ploys.
I just don't understand why course sales pages can't be more honest with what they are trying to sell… Maybe the only reason as to why they aren't honest is because they don't believe in their product or have something to hide…
Useless Upsells
Insta-Minator has no less than 5 upsells inside their program which means that they have a lot to sell. Within their upsells, maybe one or 2 of them may be worth checking (I'd still advise against them though) but there are a few upsells such as learning how to autopilot your business and possibly the resell rights that genuinely aren't worth it.
There is an argument that the up front course it self is a decent program worth checking out but the upsells are a helluva lot more expensive and honestly a lot less valuable.
I'd say for the most part they aren't worth checking out and are pretty darn useless.
The Video Tutorials Are Convulutated
Now regarding the video guides, through my research I have found that the information they provide are useful somewhat but they are also pretty convulated too.
This is because there is a lot of fluff and unnecessary bits that are being covered within them such as video #1, video #2 and video #6 which in general don't add too much value and don't really discuss what you're actually trying to learn, which is about the push notifications system.
I feel that it'd probably have been better if the video guides were more focused and got to the point of the matter quicker as opposed to feeding you completely unnecessary and convulated info.
In the end of the day this isn't too major a problem but to some this might be a big issue so I thought it was worth noting.


---
THE GOOD THINGS
The Course Has Some Decent Info 
Despite the flaws I do kind of see that the information within the course looks quite interesting and might be useful to learn about even if you don't really use it to assist in your affiliate marketing ventures or product sales in general.
The Price
At $19.95 I don't think the course is charging an extortionate amount to learn from unlike some courses out there. It's essentially the same price as a pretty big book.
I don't know about you but to me that seems a fairly reasonable price to pay for something that is trying to teach you something that may be of some value.
30 Day Money Back Guarantee
This feature is always nice to have. when a company is trying to sell you a product you might not really be to sure off, at the very least if you don't really resonate with Insta-Minator you'll have the option to ask for your money back.
As a consumer, it's nice to have this option.
==>Click Here To Access My FREE Make Money Online Guide!<==
---
IS INSTA-MINATOR A SCAM?
Despite the overly hyped sales page that to me appears to be borderline scam like, in reality I don't believe Insta-Minator is a scam. I can't say that it is an amazing product but I do see the value of some of the information it tries to teach.
It may be a very strong way to get conversions and sales for your products but I feel it'd be better to invest in something else, a method that is actually working now and is less spammy than push notifications or Facebook chatbots.
I do see how it's possible to make money using such tactics but overall I'd recommend against purchasing Insta-Minator unless you really want to get Jason and Mosh's perspective on the matter.
---
MY PERSONAL RECOMMENDATION
I'd suggest you check out my personal recommendation if you still want to make money online, though I'll warn you right now, it isn't something through which money will come very easy.
It is nonetheless  a great business model for the online space in my opinion
So what is this method that I'm talking about?
This method I'm talking about is affiliate marketing. 
The reasons as to why I recommend it over Insta-Minator is because
– expectations toward success are a lot more grounded
– it is a legitimate method that has been working consistently and continues to grow as more businesses want individuals to promote products
– it is a very scalable business
– and because it is free to start up, no unnecessarily large start up funds needed.
The service I recommend is Wealthy Affiliate. It's free to sign up to and will get you set up and ready to start your affiliate marketing journey within minutes, as it did for me when I begun my journey.
If you have any questions that you would like to ask me regarding Insta-Minator , feel free to do so in the comments section below and I will get back to you as soon as I can. If you have your own thoughts about Insta-Minator and would like to talk about it, again feel free to do so in the comments below!
Thanks
Amhil