It's likely that you have come across Spitball through an email list, on social media or got it recommended by a friend or family member.
What is Spitball? Is Spitball a scam?
Do you want to be able to get amazon gift cards by answering questions for students struggling with their homework?
If so it's likely you've come across Spitball however, you're not so sure it'll be worth your time, which of course is the reason why you're here right?
First and foremost I must commend you for actually doing a bit of extra research before committing to purchasing  on Spitball. For all you could have know, Spitball may very well be a scam and rob you of your money so this review could help you suss out anything peculiar about it
To be totally transparent with you I don't own Spitball so I can assure you that I will not attempt to sell you this product unless of course it's worth investing in.
What I will aim to do is provide you with an unbiased 3rd party review of Spitball that will hopefully help you to make the correct decision in the end.
---
PRODUCT NAME:  Spitball
OWNER/S:Eidan Apelbaum CEO/Co-Founder
TYPE OF PRODUCT: Answering questions for points
PRICE: It's free to join and answer questions. The cost to ask questions vary, but you can expect to pay $0.50 – $1 per  (In SBL points value) to ask questions.
SUMMARY: Spitball is not a scam but it also isn't that great a place to make money off of. Firstly they only offer amazon gift cards which menas you're not actually making real money that you can withdraw from an ATM and on top of that the optimistic potential, in terms of hourly wage is only 3 bucks. The service is definetly a decent free service that you can make some pocket money from but, if you want to make anymore then that, you should probably look elsewhere.
FINAL RATING: 3.5/5
RECOMMENDED: NO


---
WHAT IS SPITBALL?
Spitball is a marketplace in which students can answer questions, share knowledge between each other or sell textbooks and so on in order to make money.
They money that individuals can make is distributed into points that can be exchanged for amazon gift cards.
It's a pretty decent looking service/knowledge exchange website for students from the look of it but obviously it's unlikely that it's as good as advertised.
==>Click Here To Access My FREE Make Money Online Guide!<==
---
HOW DOES IT WORK?
Registration
It works in a pretty straightforward manner, all you need to is sign up to spitball, which is simple enough, you just need to register your email address and phone number.
You'll then receive a confirmation code and link to officially register. Once you've registered you'll be given 100 SBL points.
One thing to note is that because the SBL points for the registration were in fact rewarded SBL points, they can only be used for asking questions or paying for other services within Spitball and not be exchanged for the amazon gift cards.
Asking Questions 
Once you're in the members area, all you need to do is ask a question and you should in turn have a bunch of students or individuals with some knowledge, aswer the problem question.
The issue that I find with this system is that you can't necessarily guarantee that what people within Spitball say is right or wrong and neither can you be certain it's a legitimate answer.
Obviously depending on the subject the question is on, if it's a very technical question you're asking, it's quite likely that the answer you receive will be copy and pasted from Wikipedia or some other site.
Simpler questions on the other hand are more likely to be accurate. I think it's pretty hard to gauge the authenticity of an answer that you've been given but that's just a risk you'll have to take I guess.
Answering Questions & Rewards
Of course asking questions aren't free so, what you'll need to do is accumulate points within spitball, this can be done by answering questions yourself.
By answering questions you can average between 20-100 SBL points however, as there are tons of people on Spitball, questions tend to be answered very quickly and it's possible that you won't get any points at all.
The one saving grace you have is that the person asking the question has to pick the best answer meaning that answer will be the only receiving the points.
Once you've answered a lot of questions and accumulated a fair bit of points, you can decide to either cash it out or use it to ask your own question or spend it on other ervices within the website.
The rewards that you can exchange your SBL points for include
1000 SBL points – $10 amazon gift card

2000 SBL points – $25 amazon gift card

3000 SBL points – $50 amazon gift card

4000 SBL points – $100 amazon gift card
The more points you have the better your overall return so spitball recommends you save your points in order to get the most value out of it.
Do You Want To Make A Full Time Income Just As Many Have Been Doing For Decades, If So Check Out My #1 Recommendation! 
---
IS SPITBALL A GOOD SERVICE?
Spitball's service is actually decent. You have the ability to ask and answer questions within 24 different categories, which shows that there is alot of potential within it.
If you're a reasonably knowledgeable person, you should have a decent time answering questions within Spitball and accumulate points. However, it's going to be a tough road ahead of you in order to make decent money with it.
For example if you were trying to reach 4000 points in order to reach the $100 amazon card and let's say you averaged 30 SBL points for every question you answered, you'd need to answer 134 questions to qualify for the gift card. 
Considering the competition you're up against it's likely you'll answer 5 to 6 times that amount (probably more) so that you can be selected as the best answer and be rewarded the points. If say answering a question takes 3 minutes, you'd need to to in turn spend around 30+ hours to achieve your goal.
This is much like the minimal potential of another service I've reviewed called Postloop where ther service is decent but the money potential is very minimal.
In terms of an hourly wage, that's only a little over 3 bucks and hour. I do think the service is decent but in terms of monetary value it's pretty lackluster.

---
THE NOT SO GOOD THINGS
Earning Potential Is Small
As I've already discussed, the earning potential is pretty small with Spitball. Even with a rather conservative number of questions answered through Spitball, you'll still only be earning just over $3 an hour.
Do you think that working soo much for so little is worth it?
I personally don't so, unless you're just using Spitball as a platform to conduct your hobby of answering questions, it's definitely not worth wasting your time on it considering there are much better platforms out there through which you can actually make a full time income from with this effort.
A Lot Of Copy Amd Pasted Answers
The problem with fast paced points based programs is that a lot of the time people will just copy and paste anwers for your questions.
This isn't necessarily a bad thing but, considering how you're trying to have good answers to your question that actually provide value, seeing 6 or so identical answers with the same wording and what not might suggest to you that it really isn't worth spending points in asking those questions.
Of course in the end of the day you can choose the answer that you deem to be the best but, it's still a minor nitpick (or a major one) depending on your preferences.
Rewards Are Only In Amzon Gift Card Format
This is probably the biggest "problem" with Spitball's reward system, they only really allow you to exchange points for amazon gift cards. If they allowed you to exchange for multiple cards such paypal or nike gift cards instead, it would give people more of a reason to answer questions.
Although amazon is a good gift card, it's still only money that you can use in amazon. A PayPal gift card would have definetly been the best thing Spitball could have offered (they can still include it now but it's unlikely) as that is actual money.
It's not the biggest deal breaker out there but, it's definitely worth noting.


---
THE GOOD THINGS
24 Categories To Ask Questions In
The 24 categories available to answer and ask questions within give you a lot of opportunities to answer questions that others probably wouldn't know how to answer.
The harder questions will of course have a higher SBL point value attached to them as well, meaning it may be possible to reach 4000 points reasonably fast (I still think it's unlikely to be very fast even with the higher points benefit though).
Moreover, the fact that there are so many categories to choose from, Spitball will also provide you with the resources to actually study a bit more than you tend to already do and possibly even expand your knowledge.
All in all there ls definitely a lot of topics to leverage for points, which is cool.
Free To Join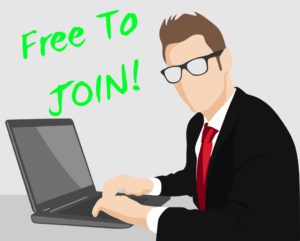 It's free to join, so unlike free traffic achievr, the milk it method, Insta-Minator or instant buyer traffic, you don't actually pay a fee to access the service as a whole which is definitely a nice thing on Spitball's part.
It's Available Worldwide 
This is cool so if you want to ask or answer questions, you should be good to sign up no matter where you are in the world.
I guess you could say it sucks that you can exchange for amazon gift cards as it in certain countries, 3 bucks is a pretty decent wage but it's still cool that Spitball is available worldwide.
==>Click Here To Access My FREE Make Money Online Guide!<==
---
IS SPITBALL A SCAM?
No Spitball is not a scam, it is actually a legitimate company that is free to join and pretty useful to ask questions in, evem with all the plagiarism and copy and pasted answers. And trying to accumulate points won't be very easy too.
It's likely that you'll be spending a lot of your time answering questions for free and making any SBL points at all. I still do think it's a decent platform but, it's definetly not a good place to be trying to be making momey off of.
I mean you can't even trade points for paypal cash ot anything else besides for the services within Spitball and amazon gift cards.
If you actually want to be able to make a full time income online or just decent momey online, I'd suggest checking out my #1 recommendation. 
---
MY PERSONAL RECOMMENDATION
I'd suggest you check out my personal recommendation if you want to make good money online, though I'll warn you right now, it isn't something through which money will come very easy.
It is nonetheless and in my opinion a great business model for the online space.
So what is this method that I'm talking about?
This method I'm talking about is affiliate marketing. 
The reasons as to why I recommend it over Spitball is because :
– There's a lot of potential to make money through it
– it is a legitimate method that has been working consistently and continues to grow as more businesses want individuals to promote products
– it is a very scalable business
– and because it is free to start up, no unnecessarily large start up funds needed.
The service I recommend is Wealthy Affiliate. It's free to sign up to and will get you set up and ready to start your affiliate marketing journey within minutes, as it did for me when I begun my journey.


If you have any questions that you would like to ask me regarding Spitball, feel free to do so in the comments section below and I will get back to you as soon as I can. If you have your own thoughts about Spitball and would like to talk about it, again feel free to do so in the comments below!
Thanks
Amhil