Welcome to my Paidverts review!
It's likely that you have come across Paidverts through an email list, on social media or got it recommended by a friend or family member.
First and foremost I must commend you for actually doing a bit of extra research before committing to purchasing or joining Paidverts. For all you could have known, Paidverts may very well be a scam and rob you of your money so this review could help you find anything peculiar about it.
To be totally transparent with you I haven't used Paidverts so I can assure you that I will not attempt to sell you on it unless of course it's worth investing in.
What I will aim to do is provide you with an unbiased 3rd party review of Paidverts that will hopefully help you to make the correct decision in the end.
---
PRODUCT NAME: Paidverts
OWNER/S: not disclosed
TYPE OF PRODUCT: GPT Site
PRICE: free to join
SUMMARY: No, Paidverts is not a scam, it's a legitimate GPT site that will pay you out eventually even if it will take a long time to get to a position where it'll be worth cashing out.
Personally I wouldn't recommend joining because the potential within is tiny but, if you do join you won't really lose out on too much, other than a bit of your time.
FINAL RATING: 2.5/5
RECOMMENDED: No

---
WHAT IS PAIDVERTS?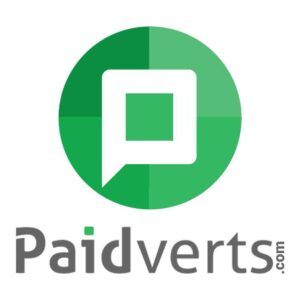 Paidverts is a GPT site where you basically get paid to complete simple tasks. It's also one of the more established sites out there as it's been around for over 7 years at the writing of this review and doesn't seem like it'll be slowing down anytime soon considering they're pulling in roughly 500 – 1000 new members daily.
As for the countries that it is most prevalent in, according to alexa it's top 3 traffic sources are Venezuela (19.4%), India (10.1%) and Brazil (4.5%) meaning the majority of it's members are from third world countries so to speak.
==>Click Here To Get Access To My FREE Make Money Online Guide!<==
---
HOW DOES PAIDVERTS WORK?
Joining Paidverts is actually quite simple, all you'd need to do is go onto the website fill in your basic details, such as your email address, date of birth, username, password and so on. Once you've done that you'll be asked to confirm your email address.
After confirming you will then be asked to watch a video in order to get access to your welcome gift which in this case will be 325 BAP.
Once you've followed through with all these steps you will gain access to the rest of your dashboard and in turn be able to start doing some offers.
Paidverts Points System
Paidverts employ a points system that members will use to exchange for rewards later which of course is named BAP (Bonus ad points).
These points are distributed whenever specific tasks are completed and will ultimately decide on the quality of ads you'll receive based on your BAP ranking within Paidverts.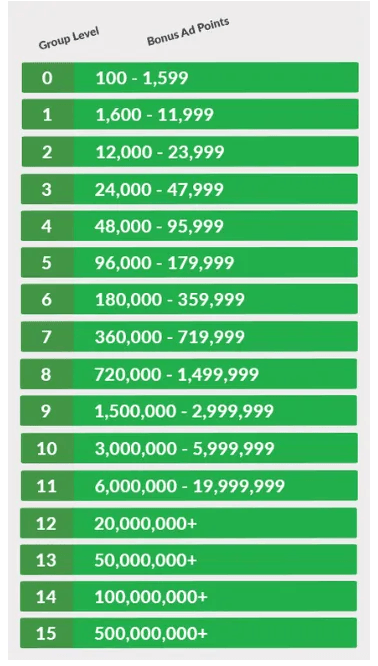 The above image outlines the 15 different ranks within the company and the BAP points required to achieve the ranks.
Another important aspect worth noting is that you'll also need to spend your BAP in order watch certain videos so, it won't be all that easy to move up in ranks.
How To Make Money With Paidverts
Regarding the different methods through which you can earn points with Paidverts, there a 6 in total which I'll cover below.
Method #1 Watching ads
The primary way to make money with Paidverts is through watching ads, which kind of explains why the website is called what it is.
As a beginner level member you'll gain access to 20 daily ads that you can watch which in turn will pay you out different amounts depending on who's bid for them but, the amount you can make by watching these ads are extremely small.
You should expect to literally make a fraction of a penny, we're talking between $0.0005 – $0.002 per ad although they're generally only 5 seconds long each so they're not too much of a pain to get through. Of course just looking at these stats it's safe to say you won't be making very much with it.
In fact it's very likely you'll only be making a couple pennies per day through the 20 dialy ads provided.
Method #2 Click Grid
This is a grid that you can purchase for 1 BAP that will allow you to win $100 or upto 1 million points after you've watched the 30 second ad beforehand.
Of course this is basically a gamble so your chances of winning are minuscule at best. Members are able to try the Click grid lucky dip 20 times within a day.
Method #3 Cash Offers
This method of making money with Paidverts is only accessible if you've spend $10 in BAP purchases in the last 30 days or have seen over 50 ads in the last 7 days.
These offers will of course pay you a lot more than just watching the ads but the pay is still tiny being between $0.05 and $1.
Because the rewards are larger, the tasks you'd need to complete in order to generate your rewards will require more work too so, do keep that in mind.
Method #4 Games
You can also play games where you essentially put your BAP on the line (25 BAP minimum) in order to try and win. Of course, just like the click grid this is a gamble of sorts too and you probably won't win very often here even if the games themselves can be fun.
Method #5 Referral Program
As is the case with most GPT sites, Paidverts also offer members the opportunity to refer others through the use of a unique link that will give them access to a 10% commission on all of their referrals earnings.
Although you will need to take into account that you'll probably have to recruit hundreds of people if not multiple thousands to make decent because the earning potential just is really tiny here.
Method #6 Buying Ads
Buying ad packs will give you access to more BAP which will help you move up in rank and hopefully unlock better rewards.
Of course if you know how to run effect ad campaigns and maybe have a website you want to promote, you could attain more benefits than just BAP as a result of buying ads within Paidverts.
Paidvert's Paid Membership
Other than the free membership, members can also join by paying into a few different levels.
Mini Upgrade
This mini upgrade will cost you $2.99 and will give you access to 7 days of ads that will give you $0.19 – $0.49 per ad view.
Mega Upgrade
This upgrade will set you back $19.99 and will give you access to ads worth $0.5 or more.
You're supposedly meant to get a guaranteed $2.99 worth of ads if you purchase the mini upgrade or $19.99 if you purchase the mega upgrade.

---
WHAT ARE PAIDVERTS USERS SAYING ABOUT IT?
According to users on trustpilot, besides the really low pay rates, they do seem to be able to cashout which does make Paidverts a legitimate entity.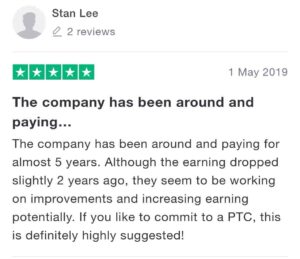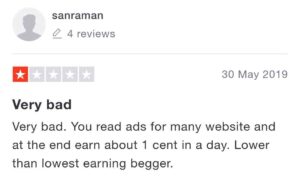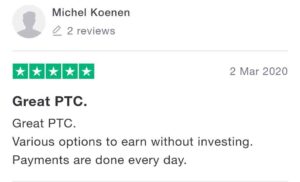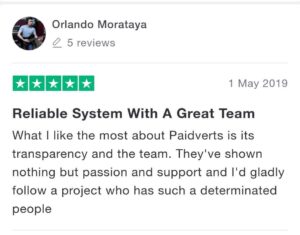 So, if you go into Paidverts with realistic expectations of its earning potential, everything should work reasonably well for you.
Discover How I Made $173 Through A Single Sale Using This Online Business Model, Click Here To Read My Full Money Making Guide On How I Did It! 
---
THE NOT SO GOOD THINGS
The Pay Per Offer Is Miniscule
Unless you're able to bring thousands of people into Paidverts using your referral link and become eligible for that 10% commission rate, you will not make very much money at all with Paidverts.
We're talking literally at most a couple pennies a day as a result of watching the ads (if you don't upgrade that is).
I'd even go so far as to say that this earning potential is a lot lower than most other established GPT sites and that's definitely a problem.


---
THE GOOD THINGS
There are a couple good things about it such as the fact it's free to join, it's longevity and of course the variety of tasks you can partake in even if the earning potential as a whole is tiny.
==>Click Here To Get Access To My FREE Make Money Online Guide!<==
---
IS PAIDVERTS A SCAM?
No, Paidverts is not a scam, it's a legitimate GPT site that will pay you out eventually even if it will take a long time to get to a position where it'll be worth cashing out.
Personally I wouldn't recommend joining because the potential within is tiny but, if you do join you won't really lose out on too much, other than a bit of your time.
---
MY PERSONAL RECOMMENDATION
I'd suggest you check out my personal recommendation if you still want to make money online, though I'll warn you right now, it isn't something through which money will come easy.
It is nonetheless a great business model for the online space in my opinion
So what is this method that I'm talking about?
This method I'm talking about is affiliate marketing. 
The reasons as to why I recommend it is because:
– expectations toward success are a lot more grounded
– it is a legitimate method that has been working consistently and continues to grow as more businesses want individuals to promote products
– it is a very scalable business
– and because it is free to start up, no unnecessarily large start up funds needed.
The service I recommend is Wealthy Affiliate. It's free to sign up to and will get you set up and ready to start your affiliate marketing journey within minutes, as it did for me when I begun my journey.

If you have any questions that you would like to ask me regarding Paidverts, feel free to do so in the comments section below and I will get back to you as soon as I can. If you have your own thoughts about Paidverts and would like to talk about it, again feel free to do so in the comments below!
Thanks
Amhil