It's likely that you have come across NewULife through an email list, on social media or got it recommended by a friend or family member.
Is NewULife a scam? The reasons why you're here is because you have want answers right so, that's what I'm going to provide for you within this NewULife review.
First and foremost I must commend you for actually doing a bit of extra research before committing to joining NewULife. For all you could have known, the product could be a major scam so the fact you're here right now, researching whether or not that's the case is a pretty smart move on your part.
To be fully transparent with you, I am personally not a member of NewULife so I can assure you that I will not attempt to sell you it unless of course it's worth investing in.
What I will aim to do is provide you with an unbiased 3rd party look at NewULife that will hopefully help you to make the best decision you can in the end.
---
PRODUCT NAME: NewULife
OWNER/S: Alex Goldstein
TYPE OF PRODUCT: health and wellness MLM
PRICE: $199 minimum
SUMMARY: It's hard to call the company as a whole a scam or a pyramid scheme but, from what I've researched regarding their flagship product Somaderm, there's a good chance of it being a scam item.
Of course in general the company as a whole wouldn't be the best to join either, from the huge emphasis on recruitment, the problem with most people failing within MLM's (including NewULife) and the expensive start up costs are a few reasons why I still wouldn't recommend anyone join the company.
FINAL RATING: 1/5
RECOMMENDED: No

---
WHAT IS NEWULIFE?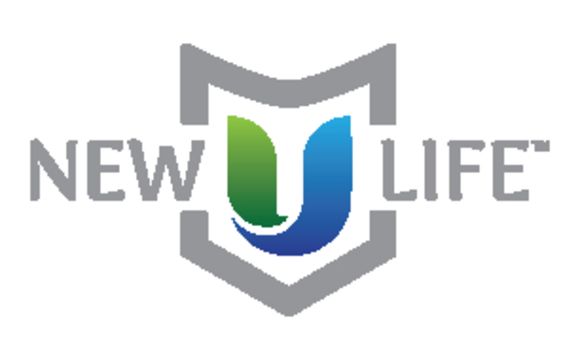 NewULife is a skincare and beauty based MLM company that was founded by Alex Goldstein in 2018. The company headquarters is also situated in Pleasantville, California, USA.
In recent times the reason for NewULife's popularity or you could more so argue why it has been getting scrutinised over the last year is because of their flagship product called Somaderm.
There have been instances regarding this product where individuals believe the contents of the anti aging item is causing cancer or severe side effects in general. Now, whether these points are true or not are a different matter entirely but, having done my research, even if they aren't true, NewULife and Alex do seem 6 to be conducting some shady business.
As for a little background on Alex, according to the website he is regarded as being somewhat of an expert within the health and wellness/anti aging industry as he's participated in homeopathy, herbal medicine, and nutritional consultancy in the past. In fact he's stated as being a certified professional on the website with over 25 years of experience.
From the backlash he's received on his flagship item, I'd say that all of this experience and certification don't mean very much, of course I'll go into more detail on this matter later on within this review.
==>Click Here To Get Access To My FREE Make Money Online Guide!<==
---
NEWULIFE PRODUCTS
At the current moment NewULife have 3 different products within thier line up, the products include Ketogenesis4, KG4 and of course their flagship product, the Somaderm gel.
Ketogenesis4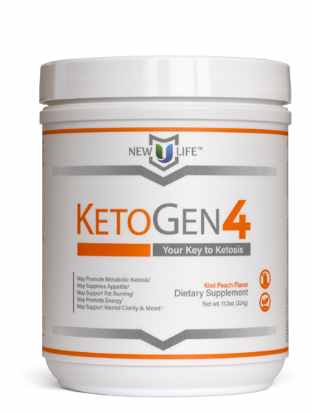 This is a powder that you can mix with water or other drinks and is designed to help individuals who want to quickly reach the highly efficient fat burning state of ketosis.
According to the websites it is also provides an "immediate source of exogenous ketones, vital vitamins, and nutrients to put you in the optimal state of ketosis" although, I can't say that the product itself may be wroth purchasing. Ketogenesis4 is also a fairly expensive product setting you back $139.99 for a onetime fee or $119.99 on a monthly autoship plan.
KG4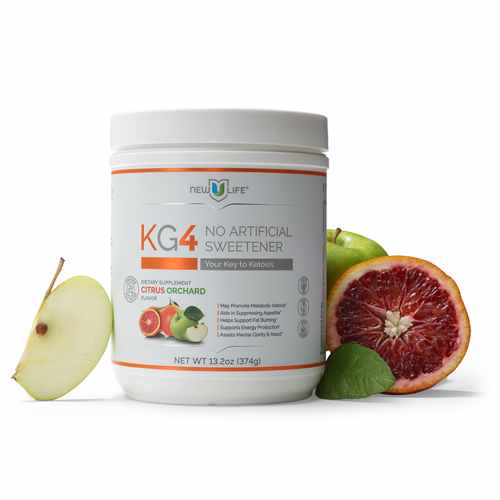 This is also a drink mix that aims to help individuals reach the state of ketosis and ultimately reach the optimal fat burning state. The only major difference between this and Ketogenesis4 is that KG4 uses natural sweetners.
This product is also expensive as it will cost you $149.99 for one box or $129.99 on a monthly autoship plan.
Somaderm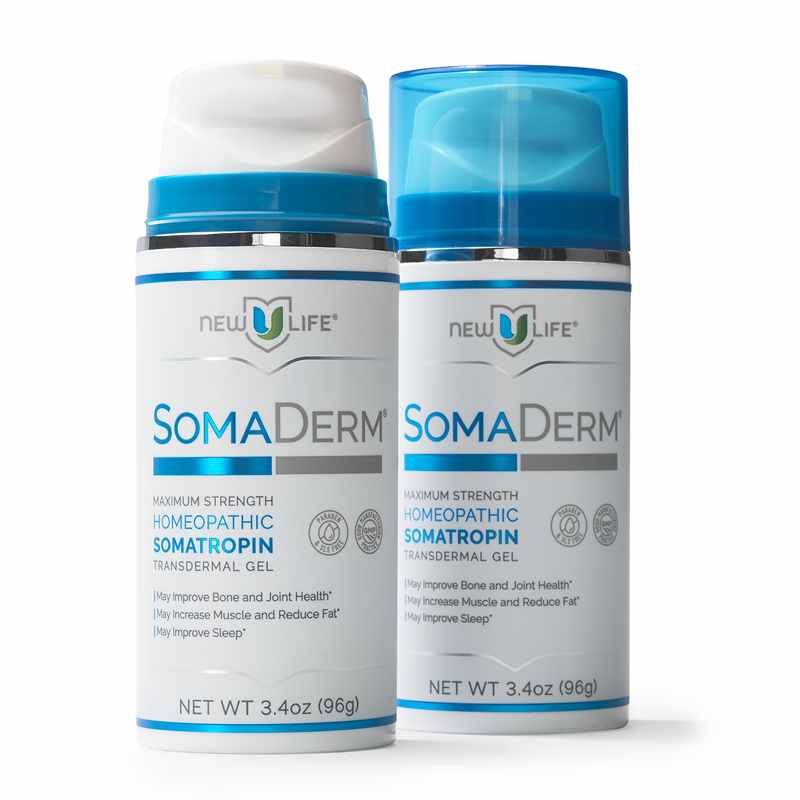 This is NewULife's flagship product and is actually very different to the other 2 products listed above. Somaderm is an anti aging gel that claims to provide anti aging benefits when applied to the skin. One of the major talking points for this product is an ingredient that's used within it. NewULife claims to use human growth hormone (HGH) to formulate the product.
Of course this hasn't been formally officialised by governing body's in the health and wellness industry, primarily by the FDA so, there's a good chance that there may not be any HGH contents in a bottle of Somaderm.
As for what HGH is, it's a substance that aims to make people look younger when ingested or applied to the body and this is due to peptide hormones, which in essence helps to slow down the aging process.
So with the use of HGH (and probably a few other reasons), Somaderm claims to provide a whole plethora of benefits, some of which include :
Increased Energy
Improved Sleep
Vivid Dreams
Heightened Libido
Increased Strength
Significant Weight Loss
Improved Vision
Enhanced Focus
Enhanced Muscle Mass
Hair Growth
PMS Symptoms Reduced
Greater Flexibility and many many more!
In regards to the pricing of this flagship item, you'll once again be looking to pay well over $100 for it and also be eligible for a discount if you purchase it via the autoship plan. Somaderm retails for $169.99 at a one time fee or at $149.99 per month.

---
HOW DO YOU MAKE MONEY WITH NEWULIFE?
As is the case with pretty much all MLM businesses there are 2 ways to make money with them, NewULife being no exception.
1. The first method is by directly selling the product to other individuals and in return make a commission for the sales
2. You make money through your recruits and downline, by getting residual income by following and meeting certain criteria as well as make money through bonuses and incentives due to meeting company set goals.
---
HOW TO GET STARTED
If you want to join NewULife you'll initially need to invest $199, which will give you access to the compensation plan and provide you with one bottle of their Somaderm gel.
After this you can either choose to purchase a Pro Pack worth $499 for 6 bottles or an Executive Pack worth $899 for 8 bottles.
You'll also need to either :
generate 140 PV over a rolling five-week period (280 PV for Coach and higher ranked affiliates) and
recruit at least two affiliates who each generate 140 PV or more over a rolling five-week period
In order to qualify for some elements of the compensation plan so, this is another expenditure you'll need to worry about.
As you can see, joining NewULife isn't a cheap thing to do at all. Some may argue that it is somewhat affordable but, it's still a lot more expensive than other more legitimate opportunities out there.
Discover How I Made $173 Through A Single Sale Using This Online Business Model, Click Here To Read My Full Money Making Guide On How I Did It! 
---
COMPENSATION STRUCTURE
The compensation is the most important document NewULife have which is why I will go over it in this section so that you have a rough idea on how to make money with the company.
Firstly I'll go over the many ranks within NewULife along with the criteria to qualify for them :
Associate – 140 PV
Promoter – 140 PV + 2 associates of the binary team
Coordinator – 140 PV, recruit, maintain 4 associates of the binary team, & generate 5,000 GV
Coach – 140 PV, recruit, maintain 6 associates (3 on two binary sides), & generate 10,000 GV
Life Coach – 140 PV, maintain at least 6 associates (3 on both binary sides), & generate 20,000 GV
Ambassador – 140 PV, recruit, maintain at least 8 associates, & generate 50,000 GV
Diamond Ambassador – 140 PV, recruit, maintain at least 10 associates, & generate 100,000 GV
There aren't a ton of different ranks within NewULife but this doesn't mean that recruitment won't pay a huge role in how successful you'll be with the company.
Retail Commissions
These are the commission you'll earn for every product that you personally sell. In this case a Somaderm bottle will pay out $45 for a onetime sale and $25 (per month I assume) for an autoship sale. The rates for the other products are probably very similar to this.
Recruitment Commission
There are actually two ways you can earn via recruitment commissions. The first way is through the purchases your personally recruited affiliate makes when signing up. As you know, there are 3 different product you can opt in through so the commission received for each pack will differ.
The commission rates in this case are as follows :
recruit a standard affiliate ($199) and get paid $20
recruit a Pro Pack affiliate ($499) and get paid $60
recruit an Executive Pack affiliate ($899) and get paid $120
The second way is via a residual commissioning structure. This is only available for a Coach ranked affiliates or above.
This bonus is also fixed at the same rates as mentioned above however, the bonus is paid as a coded bonus meaning you'll make more money the higher you rank as an affiliate. The percentage of this commission each qualified affiliate can receive is as follows :
Coaches are paid 20%
Life Coaches are paid 30% (50%)
Ambassadors are paid 30% (80%)
Diamond Ambassadors are paid 20% (100%)
So what these numbers mean is that if say an affiliate in level 2 of your team were to purchase the standard pack and let's say this affiliate was coach ranked, they'd received 20% of the profits from the $20 commission, which is equal to $2. The remaining $18 will be paid to this affiliate's upline provided they qualify.
If the next upline member is an ambassador rank, they'd be eligible to receive 60% of the commission, with the last amount being passed on to a Diamond Ambassador.
Residual Commissions
For its residual commissions, NewULife uses a binary structure, which is a structure that has a left and a right leg where each affiliate is able to recruit a member in each leg. So theoretically the number of affiliates you can have in your team in the vertical sense, is infinite.
As for how an affiliates residual commission is quantified, NewULife calculates the sales volume generated in each leg and pays the residual commissions using a 600/400 PV ratio. That is 600 PV on one side of the binary team is matched with 400 PV on the other side.
Each one of these matches is referred to as a cycle where the cycle will be what generates your commission, which of course is also determined by your rank.
Promoter and Coordinator affiliates earn $40 per cycle
Coach and higher ranked affiliates earn $60 per cycle
The cycles for all affiliates are capped at 417 cycles.
There are other bonuses too, like a matching bonus or the car bonus but, I don't think It's worth going over that here. However, if you do want to check out the plan, watch the video below but, do keep in mind the person presenting is trying to sell you on the idea of joining, like a lot…

---
THE NOT SO GOOD THINGS
Recruitment Is Essential For Success
Recruitment is a very important skill to master if you truly want to succeed with NewULife. Of course selling the products themselves can be profitable if you know how to market them but, in general it's a lot easier to become successful through recruitment over selling in person.
Therefore, if you're not willing to learn how to become good at recruitment, whether face to face or online, there's very little chance you'll find success with NewULife or any other MLM for that matter.
The Products May Have Some Pretty Big Side Effects
HGH is an ingredient that could potentially incur pretty big side effects, some of which may include :
Nerve, muscle, or joint pain
Edema
Carpal tunnel syndrome
Skin numbness or tingling feeling
High cholesterol levels.
This side effects aren't guaranteed (I also don't believe they'll occur using Somaderm due to another reason) so you may want to think twice before using a HGH product.
HGH May Be Illegal In USA
HGH is regarded as being illegal in the United States unless it's used to treat patients for diseases that have been authorised by the Secretary State Of Health.

In fact there's a chance that NewULife are abiding by this rule because there reports from MLM insider and probably a few others state that the ingredients within the Somaderm gel have potentially been diluted 30x.
This in turn would reveal that the HGH is non existent in the gel because HGH is is a compound therefore, after a 30x dilution there shouldn't be any traces left. This technically would mean Somaderm probably isn't an illegal product as the HGH properties are likely non existent.
Homeopathic Experts Don't Actually Recommend You Use HGH
Experts don't ever recommend using HGH based products for anything besides serious illness so, using it for anti aging may not be worth doing.
Most People Are Likely To Fail
The truth is that most people will not succeed with NewULife. Although I couldn't find an income disclosure statement showcasing how much members make on a monthly or annual basis, I can tell you from having seen multiple tens of different income statements from the likes or Zilis, kyani, worldventures, that most will not succeed.
Generally only around 5% of all members make decent income of around $1k/month whilst a very small 1% make money in the full time range ($2k+/month).
So yeah, if you were to join NewULife for some reason, do note that you probably won't have the best of chances to succeed.

---
THE GOOD THINGS
There's not anything I'll class as being concretely good about NewULife. This is because the company has been getting a ton of heat regarding the the quality of what they offer and of course the scandals regarding ex members and the company (read this for a bit more context)
==>Click Here To Get Access To My FREE Make Money Online Guide!<==
---
IS NEWULIFE A PYRAMID SCHEME/SCAM?
It's hard to call the company as a whole a scam or a pyramid scheme but, from what I've researched regarding their flagship product Somaderm, there's a good chance of it being a scam item.
Of course in general the company as a whole wouldn't be the best to join either, from the huge emphasis on recruitment, the problem with most people failing within MLM's (including NewULife) and the expensive start up costs are a few reasons why I still wouldn't recommend anyone join the company.
---
MY PERSONAL RECOMMENDATION
I personally will always recommend against using a MLM business model to make money, not because you can't make money through it (you totally can) but, the system has always seemed shady to myself and is kinda synonymous with the likes of a pyramid scheme or scams (MOBE and Digital altitude).
Instead I prefer working with something created through ones own means and is ultimately dependent on yourself and your work ethic alone.
This method I'm talking about is affiliate marketing.
The reasons as to why I recommend it over MLM based structures are because
– there is no need to recruit constantly
– it is a legitimate method that has been working consistently and continues to grow as more businesses want individuals to promote products
– and because it is free to start up, no unnecessarily large start up funds needed.
The service I recommend is Wealthy Affiliate. It's free to sign up to and will get you set up and ready to start your affiliate marketing journey within minutes, as it did for me when I begun my journey.
==>CLICK HERE TO CHECK IT OUT<==
If you have any questions that you would like to ask me regarding NewULife, feel free to do so in the comments section below and I will get back to you as soon as I can. If you have your own thoughts about NewULife and would like to talk about it, again feel free to do so in the comments below!
Thanks
Amhil