Does wealthy affiliate actually work? This question in and of itself can be interpetated in a couple different ways. The first way is in the literal sense, as in does the website function properly…well yeah… It functions well enough and the other is in regards to the value it provides and whether or not it delievers on its promise of monetary value.
By the end of this post I should hope that you'll have some idea on whether it's the course you're looking for or simply another entity selling us, the average joes, an unachievable dream.
WHAT IS WEALTHY AFFILIATE?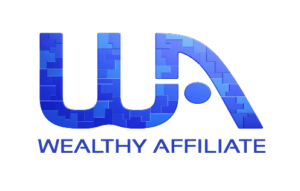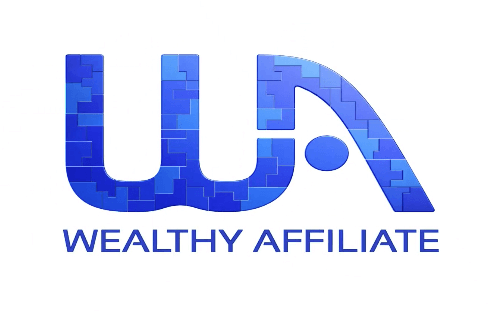 First and probably one of if not the most crucial part necessary in this discussion is what is wealthy affiliate, what are its aims and how does it go about providing a healthy service for its consumers?
Wealthy affiliate is in its own words, a platform designed for affiliate markerters of all levels, this makes its apparent, if it wasn't already, that wealthy affiliate is a course focused on teaching veterans and newbies alike about any matters regarding affiliate marketing.
This ranges from the basics on how to set up a website and how to create content that focuses on monetizing your work, all the way upto learning how to advertise your website and in turn convert more people into buying the product you're promoting.
Making money thorough your website can be done in many different ways such as sponsorships, selling your own products etc. but, within wealthy affiliates course you will mostly be taught how to make income through the use of affiliate marketing.
The way it goes about teaching you how to do this is through a chronological course structure. It firstly teaches you the most basic of things such as picking your niche and building a website before moving more advanced things like promoting your content through social media and paid for ads.
WHAT DOES IT AIM TO TEACH YOU?
Wealthy Affiliates aim, for the most part, is to provide its users with an easy to follow structure to make money online. It does this by helping you create your own websites as well as guiding you on how to monetize the websites and turn them into full time business's.
It does this by teaching you how to write content, how to promote your websites whether it be through paid methods or free methods and most importantly it teaches you how to convert your readers into actually purchasing products that you believe in through your affiliate links.
Anyways, I'll provide you with a bit of knowledge that I've gained in a sec but, before that I think it's best that I make it clear to you whether or not wealthy affiliate actually works.
SO, DOES WEALTHY AFFILIATE ACTUALLY WORK?
YES IT DOES! 
Okay… I guess that might have been a little obvious considering how I've been hammering down the value it provides to you. The value that this service provides as honestly value worth paying for.
Since I've purchased wealthy affiliate I have learnt a lot of things and have also cleared up a few issues i was having before getting started.
As mentioned before wealthy affiliate has a chronological order in which it teaches its users. Everything is laid out in a step by step task based structure, making it easy for newbies to follow the instructions and not get lost in the information (it could happen.. Trust me lol).
By following the structure and remaining consitent, there is no doubt in my mind that you will find sucess and ultimately achieve your personal monetary goals online!
MY PERSONAL SUCCESS
I've definetly gained some success through using this service, i guess to some it  can be regarded as miniscule amd probably not worth pursing however, it definitely works,
I've made 300-350 dollars (I've actually made £250 but, conversion rates should be at around 300 bucks) since starting this online venture which may not seem like a lot but for around years worth of inconsistent work it still has managed to cover th yearly membership cost.
There others out there that have made a lot more than i have, reaching 1k or even more a month by years end. This is because they've remained consistent and used all resources available to them to assist in their gains.
This could be through asking questions within the wealthy affiliate community, keeping up with the weekly value rich livestreams and more.
Of course all the things mentioned have helped me to succed the little bit that i have within affiliate marketing and will help me to gain a lot more within the affiliate marketing business (fingers crossed xD).
THE COOL FEATURES WITHIN WEALTHY AFFILIATE
So what are some of the features dished out to every wealthy affiliate member?
Free Membership
Wealthy affiliate does infact have a free membership. This membership actually provides you with the complete first course/section of the program free of charge and also allows you to create 2 websites with no up front cost to them too.
The first section will guide you through how to make your very first website and how you should go about writing quality content for this website, showcasing how to write both articles and reviews.
You will also have access to a live chat for the first week or so, if you have any questions you'd like answered you could ask the chat and im sure a response will come your way. Of course, if you actually need some help you could always ask me too.
All the other features will be locked off but the free membership is an awesome opportunity and can definitely help you if you use it actively.
Premium membership 
Now, if you want all the knowledge and the constantly updating information pool, the premium membership is probably the best path (although I'd only recommend you look into it if you are absolutely serious about doing this).
If you decide to upgrade to the premium service, you will granted acess to all the course sections, unlimited acess to the livechat feature, acess to all the previous and upcoming weekly livestream seminars, a website management service with premium hosting included and a whole lot of encouragement from the wealthy affiliate community.
Honestly the entire package for the price on offer is an absolute steal in my eyes if you're serious about it!
There's a lot to be offered within this service so i would understand if you're a little unsure about it. If you're still on the fence I would recommend that you check out my full review on the product as I go in depth about all (nearly all) the features within wealthy affiliate
Click Here To Check Out The Full Review On Wealty Affiliate 
IN CONCLUSION
Hopefully by now you have a rough idea on what is to be offered through this service and whether or not you decide to give wealthy affiliate a chance will purely be dependant on whether or not you'll be willing to put in the work.
If you have any questions you'd like for me, feel free to put them down in the comments section and I'll be happy to answer as soon as I can!
Thanks
Amhil