Anyone that has found themselves trying to get anywhere with their online ventures tend to find themselves in a rut after a set period of time has passed.
Generally as a beginner most people aren't aware of how to use the algorithm to help you. Thia one aspect that can be very beneficial to achieving success with a website or a youtube channel is known as search engine optimization (seo for short).
So that's why I'm going to teach you a little about this feature, as in how to do seo for a website and ultimately rank the content higher in Google.
So what are these 9 tips to rank like a boss on Google?
1. Keyword research and catchy title

2. 1000+ words per article

3. Internal and external links

4. Meta title and meta description

5. Images and alt text optimisation

6. Imebeding videos to your post

7. Share on social media

8. Place the published post within a category

9. Regularly update content if necessary
WHAT IS SEO?
Seo stands for search engine optimization, essentially what this tactic aims to achieve is to help your content rank better on google. This is done through the use of certain important techniques.
Yeah it's as simple as that… Simply implement the appropriate techniques within every post and video and you should start seeing the benefits.
So what are the these seo techniques? How do you actually implement these techniques into your website or youtube channel?
Let me explain…
WHAT ARE THESE TECHNIQUES?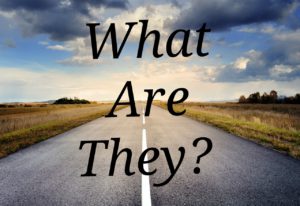 There are quite a few techniques that can and will help your content rank better, possibly even in the number one position. There are two ways that I separate them, first is before you post your content and the second part applies for after you've posted your article on your website.
Before Posting 
– keyword research and catchy title
– 1000+ words written
– internal and external links
– meta title and meta description
– images and alt description
– video within your blog
After Posting 
– share on your social media
– place the published post within a category
– regularly update content if necessary
==> Do You Want To Learn How To Blog And Earn Income? Click This To Find Out How! <==
HOW DO YOU IMPLEMENT IT WITHIN YOUR BLOGS?
So this is how you will implement the aforementioned techniques into your articles and blog posts:
Before Posting Your Article
1.The first thing you should obviously do before you write your article is have a basic idea of what you want to write about. After you've decided on what to write about, you should use a keyword research tool to find the best keyword to use.
The keyword research tool that I use is called Jaaxy and it's the tool I recommend that you use too.  Let's say that your content idea is about lawnmowers. What you would do within Jaaxy is type that into the search bar and see what pops up.
You should ideally look for low hanging keywords i.e keywords that don't have a ton of monthly traffic. The numbers you should stick to are 100+ traffic per month and below 100 QSR (it stands for quoted search results and it shows how competitive a keyword is, the lower the better).  You should try and make your title catchy whilst including your keyword within.
2.Once you've decided upon your keyword, the next step is to write your content. What you want to do is write quality content and aim to write over 1000 words. Writing more will help your content rank better on Google.
3.Once you've written your content and are happy with it, you should put both internal and external links within it . An internal link is a hyperlink that links to one of your own written content whilst an external link directs your audience to a website or video that isn't your own.
In regards to the external link, affiliate links don't count, technically they are external links but in this context it has to be a link that you don't benefit from. This could be a link to an article that inspired you or a resource that supports your thoughts and so on.
You should aim to have atleast 1 internal and external link within each and everyone one of your posts, the internal link will show to Google that you actually believe in the content you write whilst the external link shows to them that you're willing to link to other websites. All in all, by doing these things, the seo will eventually show the fruits of its labour.
4. The next thing you should look at is the meta title and meta description. These are the title and descriptions you see on Google. In the backend of your website you will be able to better optimize what organic traffic will see  if they find your article link, within google.
The meta title should be within 60 characters whilst the description should be within 160 characters, staying within this range will greatly benefit your search engine optimization.
5. The last thing that I know of that will benefit your seo is imbeding a video on your blog post. Let's be honest here, when given the option to watch a video or read an article, 9 times out of 10 you will watch the video (well at least I would..).
I'm personally still working on this but, if you can, definetly imbed videos within your blog posts.
If you follow through with all these tactics, your article will be highly optimised and will in turn rank better on google. The next thing to do is of course optimise the article after publishing it.
After Posting
1. One of the first things you can do after posting a search engine optimised article is share it across a social media platform or all the social media platforms you have. This will provide backlinks to your article as well as bring in more traffic to your blog.
Just from the fact that Google plus is Google's very own baby of a social media platform, it should also be the most optimised platform to share on so, if you guys are still hating on the platform, swallo your pride and use it. *As you know Google plus isn't available to the public anymore so of course you don't need to do this step anymore.
2.The second thing you should do is place your blog post in a category. What I mean by this is usually within your site you will have a drop down menu that has certain areas of importance outlined, these menus could be a review category, a blog category, a top 5 category and so on.
What you will want to do is place the recently published blog post into the category it's most appropriate for.
3. The final seo tip that you should implement when necessary is to update your older blog posts. By doing this you will freshen up old content and possibly even result in your posts jumping in rankings and generating more traffic that may start generating income for you.
This specific tip can change poorly ranking post into something that genuinely ranks well on Google so, don't forget to do this!
IMPLEMENT THESE SEO TIPS AND GOOGLE RANKING SHALL FOLLOW
I've laid everything down on the table for you, all you need to do now is implement them within your blog posts and I should hope to see you do well in the rankings in fact I have no doubt that you will!
==> If You Haven't Created Your Own Blog Yet, Learn How To Do Just That Today! By Clicking Here The Training Provided Will Show You How To Make A Full Time Income Online<==
If you have any questions needing answering, feel free to leave it down below in the comments section and I will get back to you as soon as possible! Any other feedback will be appreciated greatly!
Thanks
Amhil