Welcome to my Zendyx review!
It's likely that you have come across Zendyx through an email list, on social media or got it recommended by a friend or family member.
First and foremost I must commend you for actually doing a bit of extra research before committing to purchasing or joining Zendyx. For all you could have known, Zendyx may very well be a scam and rob you of your money so this review could help you find anything peculiar about it.
To be totally transparent with you I haven't used Zendyx so I can assure you that I will not attempt to sell you on it unless of course it's worth investing in.
What I will aim to do is provide you with an unbiased 3rd party review of Zendyx that will hopefully help you to make the correct decision in the end.
---
PRODUCT NAME: Zendyx
OWNER/S: Mark Evans
TYPE OF PRODUCT: affiliate marketing course
PRICE: $39 + upsells
SUMMARY: I can't say that Zendyx is a complete scam as it does teach you a few legitimate things however, when it comes to value for money and all of the red flags it displays within the sales page, in terms of value, I personally would consider it a scam.
If you want to learn affiliate marketing, Zendyx most definitely wouldn't be my first choice (this would be) therefore, I can't with a good conscience recommend you pay for this very sub par affiliate marketing course.
FINAL RATING: 1/5
RECOMMENDED: No

---
WHAT IS ZENDYX?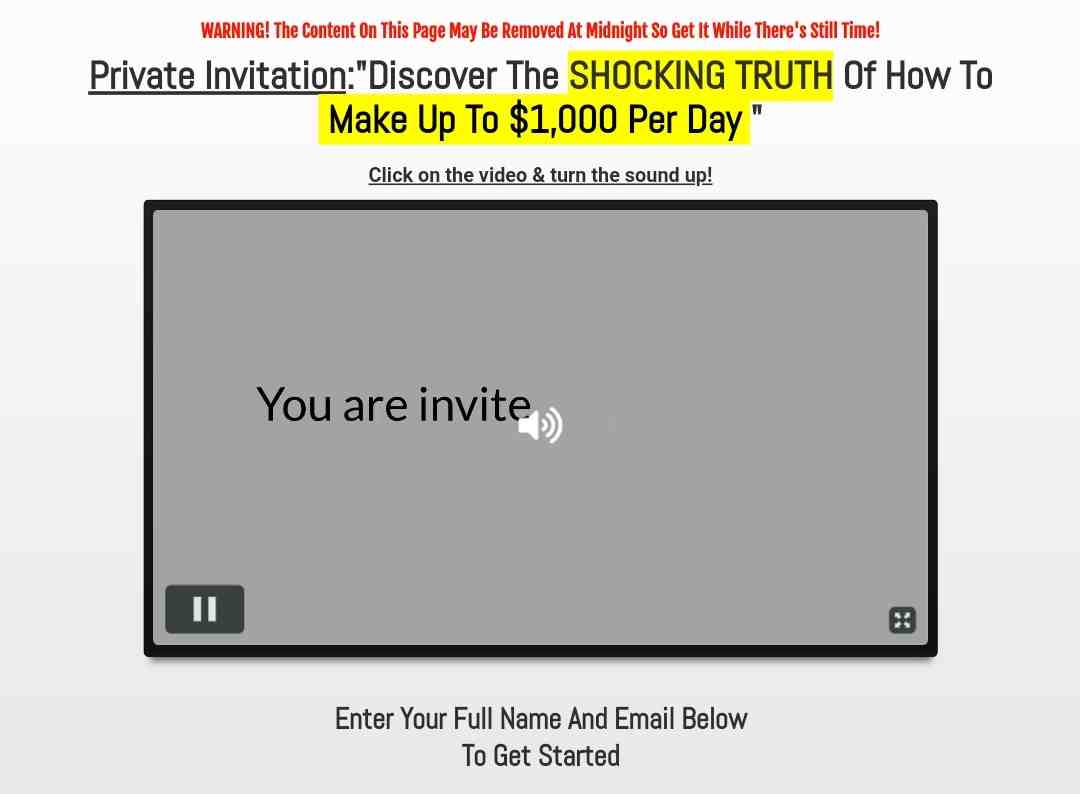 Zendyx, at least from my first impressions, came across as a overhyped too good to be true click bank course, primarily because of the overhyped claims that hit you right on the face the second you land on their page saying how people can make $1k per day with the training provided.
Of course the second you start up the video you'll be fooled into believe your special because the spokesperson "Mark Evans" says that the main video is something that only a select few number of people can see (probably from email affiliate marketers blasting the product to their list) before hyping up the potential of his methods.
He then show fake testimonials, screenshots of clickbank earnings, saying that you don't need any skills and experience to succeed with his method and the you can even earn as much as $100k/month.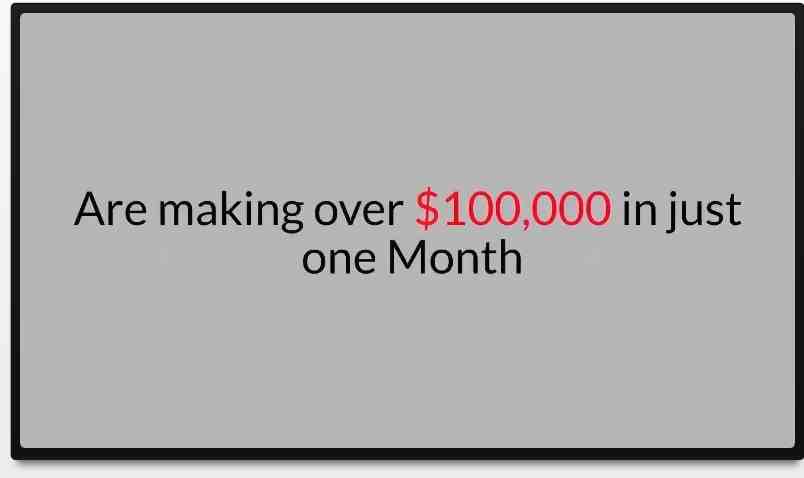 The method Mark recommends you look into is clickbank affiliate marketing, a system where you don't need any experience to start with and only really need to work 30 minutes a day…
One positive thing I can say is that Clickbank affiliate marketing and affiliate marketing in general are both 100% legit and you can most definitely make bucket loads of money through it if you know what you're doing or particularly if you're selling digital products yourself however, Clickbank affiliate marketing is definitely not always ethical even if it may be legit.
This is because there are a lot systems out there, just like Zendyx that try to prey on the emotions of an individual by making ridiculous claims yet under delivering in terms of the quality of training found within.
So, to me Zendyx comes across as way too good to be true in the initial marketing stage but, this doesn't necessarily mean it's a bad product.
But, as a rule of thumb, you should also take into account that if something sounds too good to be true, it usually is which is why I'm leaning more towards Zendyx being a scam over not being one.
==>Click Here To Get Access To My FREE Make Money Online Guide!<==
---
HOW DOES ZENDYX WORK?
If you decide to buy Zendyx at its $39 price tag, you'll be taken into the members area we're you'll find basic training on how to set up your affiliate website and earn via the clickbank affiliate marketing that Mark teaches.
First of all I do want to say that affiliate marketing is a legit business that even people with no experience can get involved in (I can tell you that I had no experience when starting out) but, becoming proficient at it with only 30 minutes of work or making $1000's with just a simple course like the one offered by Zendyx won't magically start making you $1000 daily
The fact is if it really was so easy to start making thousands with a limited amount of work, wouldn't every one being doing it and succeeding at the same time?
Well that's because it's not easy. It takes a lot of time and effort to succeed within the affiliate marketing space and even more effort it you're only trying to promote the most ethical of affiliate marketing courses out there instead of everything with a high commission rate.
As for what you'll find in the members area, there should be some decent training on how to set up your affiliate website using WordPress. The training from what I've researched appears to be quite instructive and should guide you through the process of setting your website up reasonably well.
The next bit of training will be taking your potential affiliate sale through a buying process, otherwise known as a funnel. You'll be taught how Mark does that and you will also be asked to invest in click funnels, which mind you is $97/month software.
Lastly, you'll be directed to a web hosting service called Bluehost, which costs a further $3.95/month, in order to host your clickbank affiliate website on.
These additional resources are how Mark will make more money from you as they all will likely be attached to Marks affiliate links.
The training you'll find within the $39 course is just too basic, yes you'll essentially be able to get started however, you're not taught how to generate traffic within it or how to find legit offers, all of this extra information is something you'll have to purchase and learn from the upsells which you'll inevitably be sold.
If you wanted to, you could just as easily learn everything taught within Zendyx for free, after all you'd don't get very much value within the $39 package anyways so, even if it does have some legitimate information within it, it's most definitely a poor deal.

---
WHO IS ZENDYX FOR?
I personally do not think that anyone should join Zendyx despite the fact it attempts to teach a legit way to make money and offers reasonable content (even if the content provided inside is very thin in quality) to its customers.
But, the fact of the matter is that even before going into the members area (which I haven't done mind you), you're constantly bombarded with the most obvious of red flags that in all fronts. Zendyx just never comes across as a genuine system that really wants you to succeed.
Discover How I Made $173 Through A Single Sale Using This Online Business Model, Click Here To Read My Full Money Making Guide On How I Did It! 
---
THE NOT SO GOOD THINGS
Overhyped Claims And False Scarcity
In the beginning of the video Mark claims you're one of only a select group of people who've been given this opportunity to purchase Zendyx and at the top of the video you're also told that the website will shut down by midnight, among other false and overhyped claims.
Pretty much throughout the entire video, the spokesperson tries to entice you into believing what's shown is "easily possible", to achieve when tje fact is that it isn't. It's not easy to make $1k/day via affiliate marketing, it's possible but not easy that's why the Mark's attempts at really overhyping Zendyx is a red flag in my books, along with the false scarcity.
Fake Testimonials
The video testimonials and even the clickbank screenshots are fake with some very damming evidence to prove this. If simply do a bit of background research on the video testimonials, you'd be surprised to find that they're all paid actors, paid actors from fiverr specifically. Then again considering how poor their acting was, it's not too hard to have figured this out.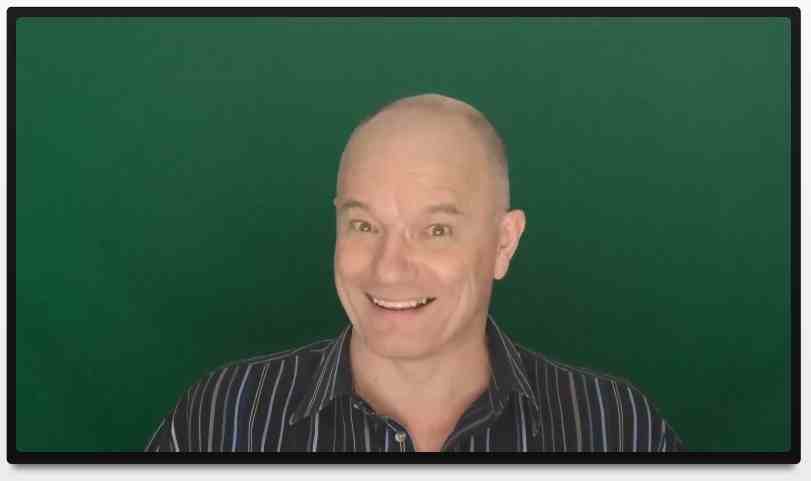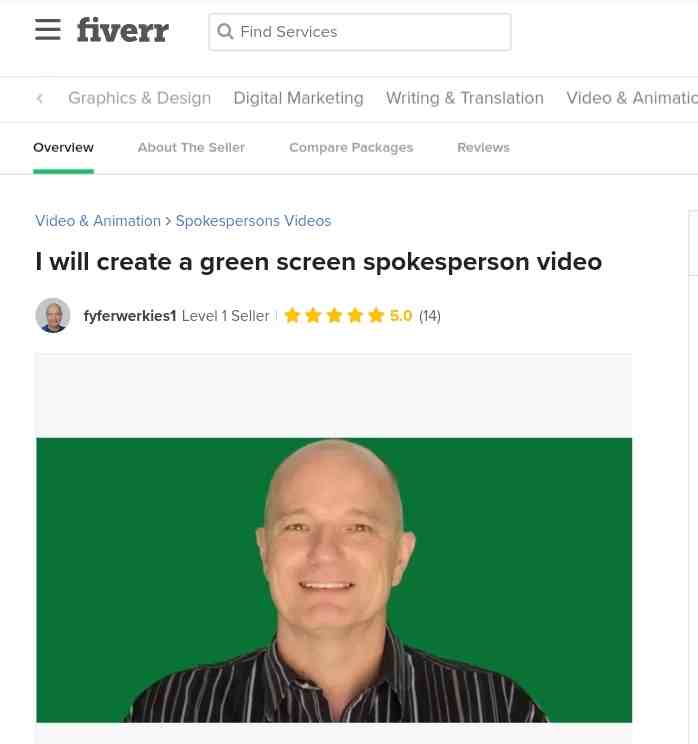 This is obviously a huge red flag and a pretty solid reason to skip out on Zendyx.
The Owner Never Shows Himself
We do learn the name of the spokesman but, we never get to actually see who he is. I've noticed that whenever an individual behind a system does not show up, it often leads to the course being a poor one.
Normally in these situations I often ask the question "would a legit vendor be afraid of showing themselves and associate with a product?".
I've found that the answer here is no, of course they wouldn't be afraid. If someone believes in a product, even if it is trash (for example look at some pyramid schemes for one) these owners will still show themselves and back their product for as long as they can.
Therefore, when the vendor behind a digital course doesn't show themselves, it instantly comes across as a red flag, in my books at least.

---
THE GOOD THINGS
There really is nothing positive about the course as a whole in my opinion. I guess the money back guarantee is a good thing and yes, it does suggest you learn how to make money in a legit way (affiliate marketing) but, the training, the overhype and everything in between kinda suggests the course is most definitely bad value for money.
==>Click Here To Get Access To My FREE Make Money Online Guide!<==
---
IS ZENDYX A SCAM?
I can't say that Zendyx is a complete scam as it does teach you a few legitimate things however, when it comes to value for money and all of the red flags it displays within the sales page, in terms of value, I personally would consider it a scam.
If you want to learn affiliate marketing, Zendyx most definitely wouldn't be my first choice (this would be) therefore, I can't with a good conscience recommend you pay for this very sub par affiliate marketing course.
---
MY PERSONAL RECOMMENDATION
I'd suggest you check out my personal recommendation if you still want to make money online, though I'll warn you right now, it isn't something through which money will come easy.
It is nonetheless a great business model for the online space in my opinion
So what is this method that I'm talking about?
This method I'm talking about is affiliate marketing. 
The reasons as to why I recommend it is because:
– expectations toward success are a lot more grounded
– it is a legitimate method that has been working consistently and continues to grow as more businesses want individuals to promote products
– it is a very scalable business
– and because it is free to start up, no unnecessarily large start up funds needed.
The service I recommend is Wealthy Affiliate. It's free to sign up to and will get you set up and ready to start your affiliate marketing journey within minutes, as it did for me when I begun my journey.

If you have any questions that you would like to ask me regarding Zendyx, feel free to do so in the comments section below and I will get back to you as soon as I can. If you have your own thoughts about Zendyx and would like to talk about it, again feel free to do so in the comments below!
Thanks
Amhil