Welcome to my Perpetual Income 365 review!
It's likely that you have come across Perpetual Income 365 through an email list, on social media or got it recommended by a friend or family member.
First and foremost I must commend you for actually doing a bit of extra research before committing to purchasing or joining Perpetual Income 365. For all you could have known, Perpetual Income 365 may very well be a scam and rob you of your money so this review could help you find anything peculiar about it.
To be totally transparent with you I haven't used Perpetual Income 365 so I can assure you that I will not attempt to sell you on it unless of course it's worth investing in.
What I will aim to do is provide you with an unbiased 3rd party review of Perpetual Income 365 that will hopefully help you to make the correct decision in the end.
---
PRODUCT NAME: Perpetual Income 365 (PI)
OWNER/S: Shawn Josiah
TYPE OF PRODUCT: done for you affiliate marketing
PRICE: $47/month
SUMMARY: It's hard to completely classify Perpetual Income 365 as a scam however there are a few reasons why you should avoid it even if it did turn out to be illegitimate.
This includes the use of overhyped claims on their video about making thousands within 4 days and the lack of a legitimate individual behind the product.
At the very least the business model it promotes in affiliate marketing is legitimate but, that's about it in terms of PI's positive traits so, I'd highly recommend skipping it.
FINAL RATING: 1/5
RECOMMENDED: No

---
WHAT IS PERPETUAL INCOME 365?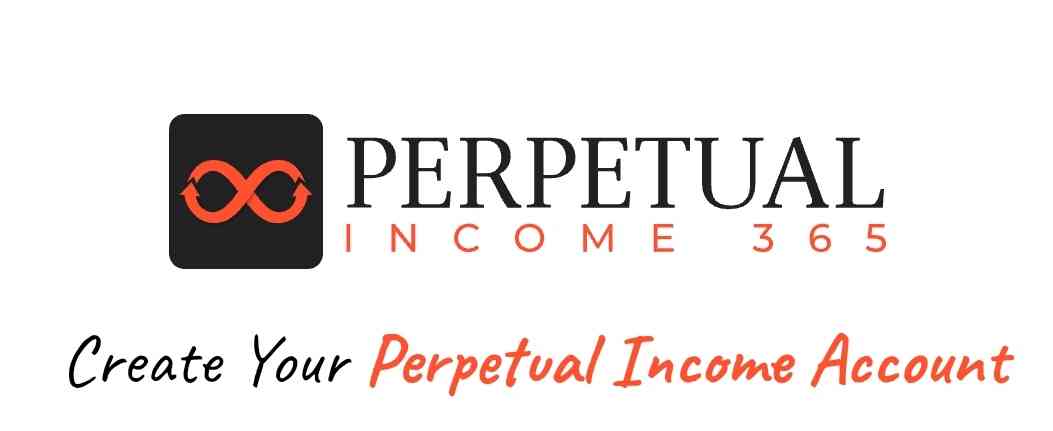 The moment I landed on Prepetual Income 365's front page, the first thing that I noticed was this false scarcity tactic at the top claiming registration will close within 24 hours and then it was the heading that stuck out.
The heading doesn't really make much sense in my opinion, it basically uses enticing words like "secret Netflix algorithm" to make people curious about what's actually being offered, which in turn mind kind of makes individuals want to at least check out the sales pitch, a sales pitch which of course continues to spout out a bunch of other claims and lingo to get you hooked.
Immediately the spokesperson, Shawn Josiah, makes pretty bold claims that users of this algorithm are making anywhere from 4 – 7 figures, in fact he himself claims to be a 7 figure online entrepreneur.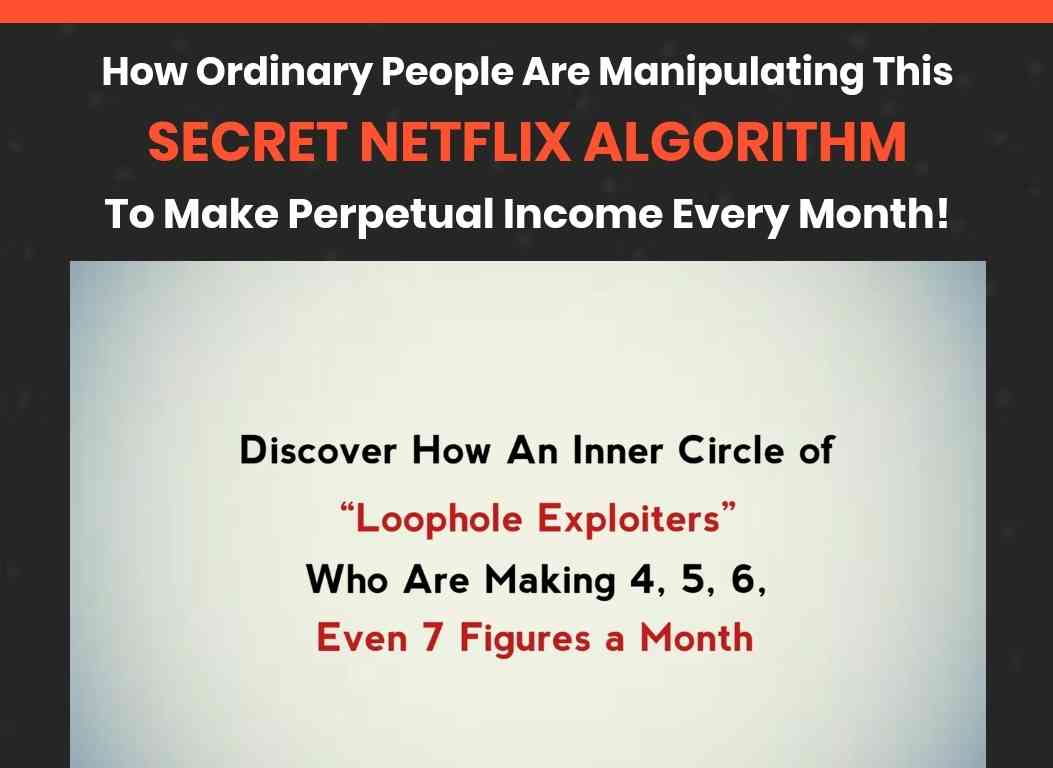 The whole video basically displays itself in the typical way that most systems like PI tend to, as in showing off income statement from clickbank making $2k – $10k per day, talking about your awful career and the rat race you're a part of and even in this case the effects of a possible financial recession.
The whole video is essentially made to sell you on the dream of a nomad lifestyle, which certainly is possible but not to the degree where the pay and play systems PI uses can generate you over $10k, with no technical knowledge, in just 3 months.
The scarcity element of the whole system is further expanded within the video when Shawn claims there are only 50 spots available.
That's also where the initial video ends, you're given little to no info on what the product actually is, all Shawn does is ramble about a situation that may hit close to home and ends it with a call to action of you entering details in the form below.
The only minor clues as to what PI could be just from that initial video is that it is a done for you system according to the "testimonial".
Anyways, after you've filled in the form below (which I did using a fake name and email address) you'll be sent to another page with a video.
This video basically explains the origins behind this Netflix algorithm exploit and more or less discloses what business model they're planning to teach within, which appears to be affiliate marketing likely through Clickbank.
I've got to admit, the story discussed in the video is actually very enticing however, the ridiculous monetary claims within a short period, such as one of Shawn's "students" making nearly $1k through clickbank commissions in 2 days and in 4 day making nearly $2.7k in commissions.
These results are simply way too good to be true, even though once you have a large enough audience or understand how to advertise well they can be achieved.
All I can say after watching both videos is that the spokesperson is genuinely a great story teller which is why the constant emotional triggers throughout the videos could entice a fair few people to give PI a shot however, the ridiculous monetary claims do make you question Shawn's integrity because affiliate marketing is not a get rich scheme and I'll explain why in the next section
==>Click Here To Get Access To My FREE Make Money Online Guide!<==
---
HOW DOES PERPETUAL INCOME 365 WORK?
PI is simply a done for you affiliate marketing program where you'll be given a bunch of done for you affiliate pages that you'll be asked to promote in order to maybe make money through clickbank.
There isn't any kind of secret algorithm that'll make you big bucks because, to put it frankly, it doesn't really exist.
In reality there is no secret to becoming successful through affiliate marketing. To become successful you'll first need to be able to drive traffic to the offer you're promoting. Next you'd want to narrow your target audience down to the offers that you actually want to sell and it's only after these 2 steps when you'll make sales.
The problem with PI is that it doesn't teach you how to generate traffic, you're only given basic templates which will probably be promoted through paid for methods.
These templates are unlikely to be anything extraordinary and there's a very good chance the rate of success will be non-existent for most when using these pre made pages.
Ultimately, PI is unlikely to work as it doesn't really teach you anything of value but, most importantly It just does not show you the exact steps to take in order to generate traffic.
For example there's no mention of content marketing either through a website or YouTube, it does not provide you with a step by step process on how to write a great copy for the clickbank products you're promoting and its highly unlikely that Shawn will even be easy to contact and learn from considering he never shows up in the videos.
Affiliate marketing is genuinely a great business model to pursue and I know of many individuals who've atleast found some success with it but, it's definitely not a get rich scheme so, don't expect to be making hundreds daily within a few days or even a few months.
In reality you should approach affiliate marketing or any other make money online opportunity as a business. This is because businesses take time to grow.
Of course internet marketing businesses are a lot easier to scale and profit from however, the fundamentals of businesses online or not are practically the same so, you should at the very least understand this before being convinced that maybe you'll be that lucky individual who hits it big with affiliate marketing in only 1 week or 1 month.

---
HOW MUCH DOES PERPETUAL INCOME 365 COST?
On the second page of the PI website you'll be told that you can get access to the system for only $9 as a test drive however, I've found that the system follows a monthly plan of $47/month.
The refund is also placed at 60 days but, I wouldn't be swayed by this as I do believe the whole product seems to act in a pretty shady manner.
---
WHO IS PERPETUAL INCOME 365 FOR?
PI seems primarily be targeted towards to individuals who hate their job and in turn want to find a way to fund their lifestyle without begrudgingly waking up and working for a boss they despise.
However, even though the core of the product is that of a legitimate online business opportunity in affiliate marketing, I really don't think that it'll work for anyone who decides to invest.
Therefore, I don't think PI is a product worth investing in and in turn is something most people should avoid, particularly those looking to create a sustainable online business.
Discover How I Made $173 Through A Single Sale Using This Online Business Model, Click Here To Read My Full Money Making Guide On How I Did It! 
---
THE NOT SO GOOD THINGS
Overhyped Claims
The product is regularly stated as being a loophole and you're also shown testimonials and screenshot showing off the potential of PI.
The potential implies that you could literally start making hundreds to thousands of dollars within a week by just setting up this loophole and just waiting.
To me, this really doesn't make any kind of sense as opportunities that offer you the ability to make that kind of money via affiliate marketing without any experience are, more often than not, too good to be true.
That's why I'm very suspicious of PI's potential and claims.
The Owner Never Shows Up
Although we hear someone talking throughout the video and are even given a name is Shawn Josiah, the problem is that there's no way to confirm this individuals identify.
The spokesperson also sounds like a professional voice actor. There is a chance that Shawn is a real entrepreneur worth 7 figures but, having seen many products like PI that claim you can make money easily and of course focus on emotional triggers, the chances of Shawn more so being an alias over a legit person is much more likely.

---
THE GOOD THINGS
Affiliate Marketing Is Legit
At the very least I can say that affiliate marketing is a legitimate business opportunity so, if you still want to go down that path you can look into more legitimate training platforms like this one.
==>Click Here To Get Access To My FREE Make Money Online Guide!<==
---
IS PERPETUAL INCOME 365 A SCAM?
It's hard to completely classify Perpetual Income 365 as a scam however there are a few reasons why you should avoid it even if it did turn out to be illegitimate.
This includes the use of overhyped claims on their video about making thousands within 4 days and the lack of a legitimate individual behind the product.
At the very least the business model it promotes in affiliate marketing is legitimate but, that's about it in terms of PI's positive traits so, I'd highly recommend skipping it.
Instead I'd suggest checking out my #1 recommendation if you still want to learn how to realistically build an affiliate marketing business online.
---
MY PERSONAL RECOMMENDATION
I'd suggest you check out my personal recommendation if you still want to make money online, though I'll warn you right now, it isn't something through which money will come easy.
It is nonetheless a great business model for the online space in my opinion
So what is this method that I'm talking about?
This method I'm talking about is affiliate marketing. 
The reasons as to why I recommend it is because:
– expectations toward success are a lot more grounded
– it is a legitimate method that has been working consistently and continues to grow as more businesses want individuals to promote products
– it is a very scalable business
– and because it is free to start up, no unnecessarily large start up funds needed.
The service I recommend is Wealthy Affiliate. It's free to sign up to and will get you set up and ready to start your affiliate marketing journey within minutes, as it did for me when I begun my journey.

If you have any questions that you would like to ask me regarding Perpetual Income 365, feel free to do so in the comments section below and I will get back to you as soon as I can. If you have your own thoughts about Perpetual Income 365 and would like to talk about it, again feel free to do so in the comments below!
Thanks
Amhil