Welcome to my Just One Dime review!
It's likely that you have come across Just One Dime through an email list, on social media or got it recommended by a friend or family member.
First and foremost I must commend you for actually doing a bit of extra research before committing to purchasing or joining Just One Dime. For all you could have known, Just One Dime may very well be a scam and rob you of your money so this review could help you find anything peculiar about it.
To be totally transparent with you I haven't used Just One Dime so I can assure you that I will not attempt to sell you on it unless of course it's worth investing in.
What I will aim to do is provide you with an unbiased 3rd party review of Just One Dime that will hopefully help you to make the correct decision in the end.
---
PRODUCT NAME: Just one dime (JOD)
OWNER/S: Seth Kniep
TYPE OF PRODUCT: amazon fba course
PRICE: $1997 or 3 x $597 + $83/month +$97/month
SUMMARY: No Just One Dime is not a scam, it's a legitimate Amazon FBA course with a lot lof valuable content and nuggets to offer to its customers.
However, it is still a very expensive program, which will probably be the main reason why I'd not go out of my way to reccomend JOD. However, if you believe it's still worth it at the $4k price for everything, I wouldn't say it's the worst decision you could make.
FINAL RATING: 3/5
RECOMMENDED: Not really (too expensive)

---
WHAT IS JUST ONE DIME?

Just One Dime is an amazon FBA course developed by Seth Kniep and is claimed to be one of if not the best Amazon FBA course on the market.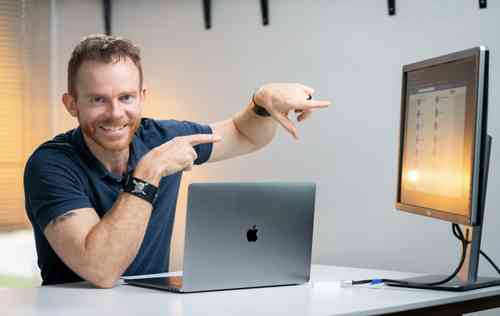 The course itself contains multiple different training programs and coaching including Amazon FBA Mastery, Amazon Arbitrage Mastery, and Build an Amazon Brand.
In short it's not too different from other FBA courses, at least in terms of the core contents however, JOD is different because it picks out Seth's methods in making the business work, which seems to have worked out really well considering where he is now.
In regards to his back story, it's a pretty typical rags to riches story, he had a job that he really didn't like and wanted to find a way to make money in order to quit. So eventually Seth came across amazon FBA in which he started by simply "doubling his dime".
He even started making 6 figures to eventually being where he is right now with a 7 figure store. The story itself is certainly inspirational but, inspiration doesn't always mean results. Therefore, in order to get people results he created JOD to help individuals like himself escape the rat race through Amazon FBA.
==>Click Here To Get Access To My FREE Make Money Online Guide!<==
---
HOW DOES JUST ONE DIME WORK?
The course itself is split into 3 main sections which includes :
Amazon FBA Coaching
Amazon Arbitrage Marketing
Building An Amazon Brand
The first section of the course is probably the main reason the majority would look into it. it is actually very big with well over 200 videos and 500 slides included within.
Of course a large amount of content doesn't necessarily mean that a course is set to be amazing therefore, just to give you a solid impression of what you'll find within it, I'll break down its contents for you.
1. Amazon FBA Coaching
1.1 Course 1 – Establish Your Business and Brand
The first course covers how to establish your brand within amazon, starting from scratch. This section will also cover mindset trading, how to trademark your brand and how to find suppliers that are worth working with.
1.2 Course 2 – Master the Market
This section covers topics regarding how to find the hottest products in market right now through research. It'll help you understand how to list items on amazon along with the terms and services that you should pay attention to, how to stand out from other competitors, branching out into other niches and platforms etc.
1.3 Course 3 – Manufacture Your Product
Course 3 goes over how to find the best suppliers that will ultimately make you larger profits and hopefully help you stand out against competitors.
It'll further delve into the process of listing items, whether as bundles, in different variations etc, how to ship products to amazon's fulfillment centres, how to take images of your products and so on.
1.4 Course 4 – Launch Your Brand
This section will go over the process of launching your products, discussing methods to get reviews on your store, how to get your first sales using Amazon and Facebook PPC ads and how to improve your conversions and rankings.
Course 4 is likely going to be one of most important courses throughout this program.
1.5 Course 5 – Expand Your Reach
The final course within the normal coaching program will go over how to be great with your customer service, how to deal with any kind of refunds, implementing feedback from customers to further improve your store, how to deal with blackhat competitors and so on.
2. Amazon Arbitrage Marketing
This section covers 60 training videos and slides, multiple shared-screen tutorials, and a Q&A session every week, a training video on how to increase your profits along with a half-hour training with one of Just One Dime's coaches.
Keep in mind that this section does actually cost quite a lot being $83/month ($997 per year)
3. Build An Amazon Brand
As the name of this section would suggest Seth provides you with videos going over how to go about creating a profitable Amazon store using a very strong brand.
This will cost $97/month
Bonuses
Along with the main contents of the course, JOD will also give students access to a further 7 pretty useful bonus trainings to enhance results as an FBA marketer.
These bonuses include the following :
Bonus 1 – Product Research Dominance : This bonus gives you further content on how to stay ahead of competitors using PPC ads to look for products potential customers are buying.
Bonus 2 – Product Launch & Ranking : This section covers how to find products that are scalebale in terms of rankings within amazon along with how to stay compliant with Amazon's rules.
Bonus 3 – PPC Mastery : This simply provides you with more info on how to optimise your PPC campaigns, providing students with an extra 100 videos and slides to sieve through.
Bonus 4 – Lawyer Training for Brand Protection : This is an hour long presentation going over how to protect your product from hijackers.
Bonus 5 – Business Mastery : This section covers topics like managing your store's assets, how to save on taxes, offshore companies, among other things to improve your businesses standing.
Bonus 6 – Trademark Brand Expansion : This bonus is 12 videos long and covers how you should go about managing your trademark and ultimately expanding it.
Bonus 7 – Product Review Mastery : This bonus will teach you how to launch products that will get good reviews along with how to use PPC campaigns to help with generating more reviews too.

---
HOW MUCH DOES JUST ONE DIME COST?
JOD is actually one of the more expensive FBA Course that I've come across as it'll set individuals back $1997 as a one time payment with the inclusion of 1 "hot product" supplied to you by Seth and his team.
Of course this hot product has no guarantee of actually working out for you but, it's not a bad thing to include.
Individuals could also opt to pay 3 payments of $597 ($1791) but taking this route doss mean you'll lose out on a couple features, which in this case is the the monthly product ideas and the list of suppliers.
The other 2 elements of the course, as in the Amazon Arbitrage marketing and the Build an amazon brand will set individuals back a further $83/month and $97/month respectively.
In short, getting access to everything provided within JOD will be extremely expensive even if the contents provided are pretty solid at the $4k+ mark (not including the potential monthly costs) for the lot.
Discover How I Made $173 Through A Single Sale Using This Online Business Model, Click Here To Read My Full Money Making Guide On How I Did It! 
---
THE NOT SO GOOD THINGS
The Amazon Biz As Well As The Course Is Quite Expensive
The amazon biz itself is very expensive as it will require a fairly hefty budget to get started with, we're talking around $3k – $5k to test whether products will make it in the market, to pay for ads and hopefully find a hot products that consumers are actually willing to buy. In fact there a good chance it could cost a lot more.
So adding an extra $2k – $4k in the form of training to help you achieve your goals is asking for quite a lot, especially when you consider there are other competitors that provide courses that are similar in quality but for a lot less money.
The cost of the course is my only major gripe whilst the amazon biz cost is less a con but more so a formality but, both reasons do mean this endeavour will be super expensive for the majority of you.

---
THE GOOD THINGS
The Course Has Good Content
The course has a ton of content within it with regular webinars being pumped out every week so, the course itself is actually quite well done and more than likely will help a lot of people (if they can handle the costs of this biz and are patient) succeed.
Seth Seems Legit
Seth seems to know what he's talking about so, that's another positive in my opinion even if it is just a minor one.
==>Click Here To Get Access To My FREE Make Money Online Guide!<==
---
IS JUST ONE DIME A SCAM?
No Just One Dime is not a scam, it's a legitimate Amazon FBA course with a lot lof valuable content and nuggets to offer to its customers.
However, it is still a very expensive program, which will probably be the main reason why I'd not go out of my way to recommnd JOD. However, if you believe it's still worth it at the $4k price for everything, I wouldn't say it's the worst decision you could make.
---
MY PERSONAL RECOMMENDATION
I'd suggest you check out my personal recommendation if you still want to make money online, though I'll warn you right now, it isn't something through which money will come easy.
It is nonetheless a great business model for the online space in my opinion
So what is this method that I'm talking about?
This method I'm talking about is affiliate marketing. 
The reasons as to why I recommend it is because:
– expectations toward success are a lot more grounded
– it is a legitimate method that has been working consistently and continues to grow as more businesses want individuals to promote products
– it is a very scalable business
– and because it is free to start up, no unnecessarily large start up funds needed.
The service I recommend is Wealthy Affiliate. It's free to sign up to and will get you set up and ready to start your affiliate marketing journey within minutes, as it did for me when I begun my journey.

If you have any questions that you would like to ask me regarding JOD, feel free to do so in the comments section below and I will get back to you as soon as I can. If you have your own thoughts about JOD and would like to talk about it, again feel free to do so in the comments below!
Thanks
Amhil