It's likely that you have come across Rodan + Fields through an email list, on social media or got it recommended by a friend or family member.
Is Rodan + Fields a scam? The reasons why you're here is because you have want answers right so, that's what I'm going to provide for you within this 4life review.
First and foremost I must commend you for actually doing a bit of extra research before committing to joining Rodan + Fields. For all you could have known, the product could be a major scam so the fact you're here right now, researching whether or not that's the case is a pretty smart move on your part.
To be fully transparent with you, I am personally not a member of Rodan + Fields so I can assure you that I will not attempt to sell you it unless of course it's worth investing in.
What I will aim to do is provide you with an unbiased 3rd party look at Rodan + Fields that will hopefully help you to make the best decision you can in the end.
---
PRODUCT NAME: Rodan + Fields
OWNER/S: Dr. Katie Rodan and Dr. Kathy Fields
TYPE OF PRODUCT: beauty and skincare MLM
PRICE: $45 + optional enrollment kits
SUMMARY: The good news is that RF is neither a pyramid scheme or a scam but, it's still not a business opportunity I would advocate joining in spite of it being a legitimate MLM company
The really expensive products means it'll be quite hard to convince people to buy the products especially when there are cheaper alternatives, the fact that the majority of individuals within RF are making a loss, the issues with the autoship customers are having and of course the focus on recruitment to succeed are just a few reasons why I'd recommend against joining RF.
Of course this doesn't mean you can't make it being a RF consultant, it just means that the chances of succeeding, at least from what I know of these MLM opportunities, is very very low.
FINAL RATING: 2.5/5
RECOMMENDED: NO

---
WHAT IS RODAN + FIELDS?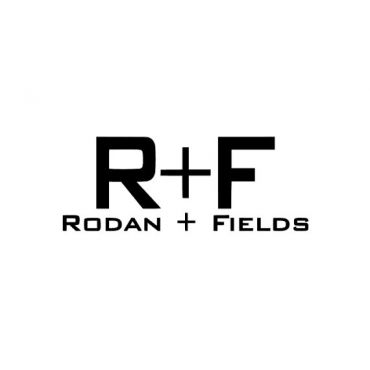 RF is a beauty and skincare based MLM founded in 2002 by 2 dermatologists namely Dr. Katie Rodan and Dr. Kathy Fields and over 15 years later it's still around. This obviously means that they've done something right otherwise this company would've gone under years ago right?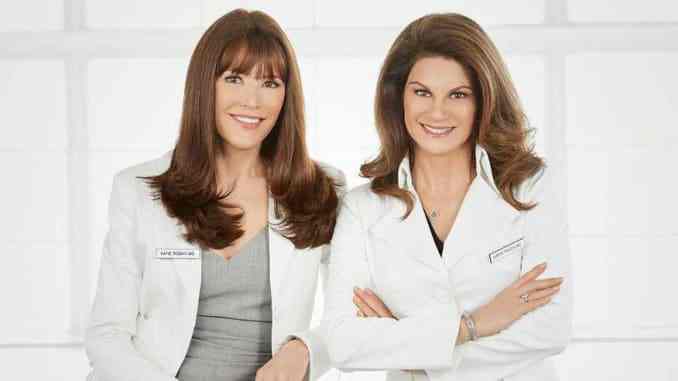 RF claims to make products that erase fine lines on the face, uneven skin tones, dry skin etc. In fact the company was doing so well in its beginning stages that cosmetics giant Estee Lauder decided to buy it in 2003. This meant the products were available in retail stores and easily accessible.
However, Dr. Rodan and Dr. Fields decided to buy it back from the cosmetics company only several years later in 2007 and it's been under the 2 doctor's names since.
It's headquarters is located in San Francisco, California. Rodan + Fields products can be found in USA, Australia and Canada. Also according to its website, R+F now has more than 2,000,000 customers and 300,000 consultants.
==>Click Here To Get Access To My FREE Make Money Online Guide!<==
---
RODAN + FIELDS PRODUCT LINE
RF have a number of beauty based products which include a fair few different line ups.
The Redefine line includes the following products :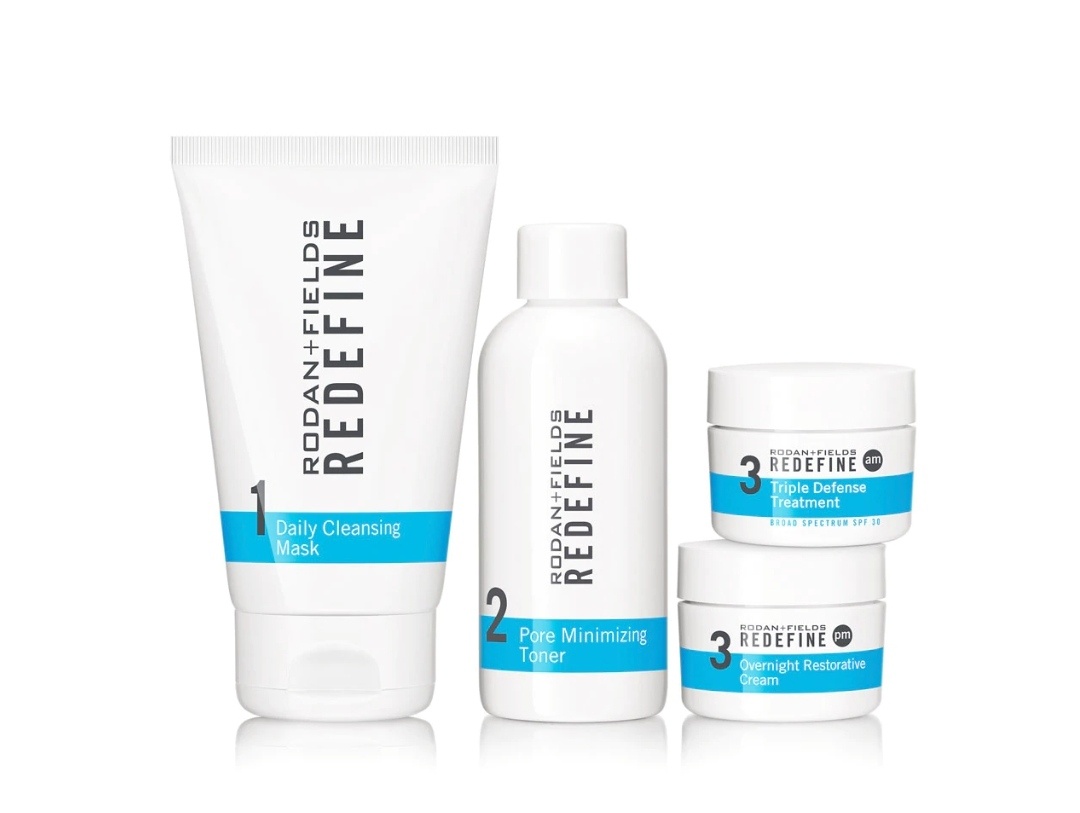 Rejuvenation Mask
 Multi-Function Eye Cream
Intensive Renewing Serum
Triple Defense Treatment SPF 30
 Overnight Restorative Cream
Daily Cleansing Mask
AMP It Up Special
Pore Minimizing Tone
 Lip Renewing Serum
AMP MD System
 Acute Care
 Brightening Hand Treatment
 Age Shield Hand Balm SPF 30
 AMP Purification Tablets
Their other line of products line is the Reverse line which is a category that aims to help with healing skin discolouration due to extended sun exposure or through other means. The products included in the category are :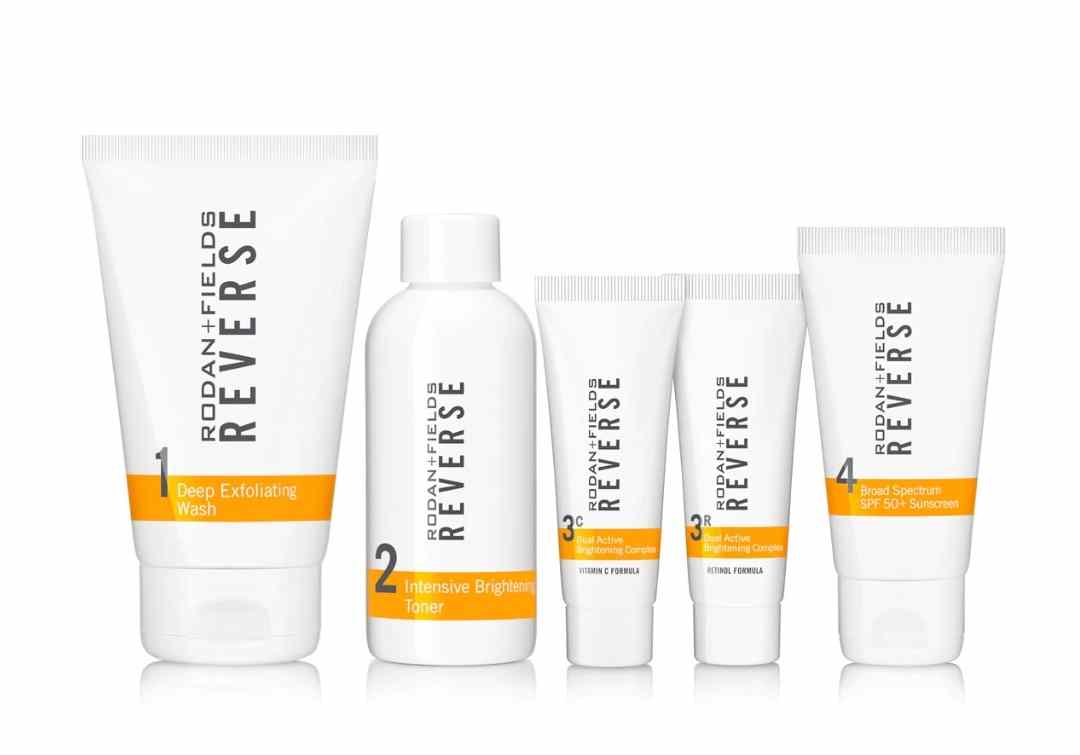 Radiance Mask
Deep Exfoliating Wash
Dual Active Brightening Complex
Skin Lightening Treatment
Brightening AMP It Up Special
Intensive Brightening Toner
SPF50+ Sunscreen
Skin Lightening Toner
The Third Category is the Unblemish line which is used to assist in acne breakouts and hopefully clear your skin, especially if you're a sufferer of acne in your 20's. The products within this category include :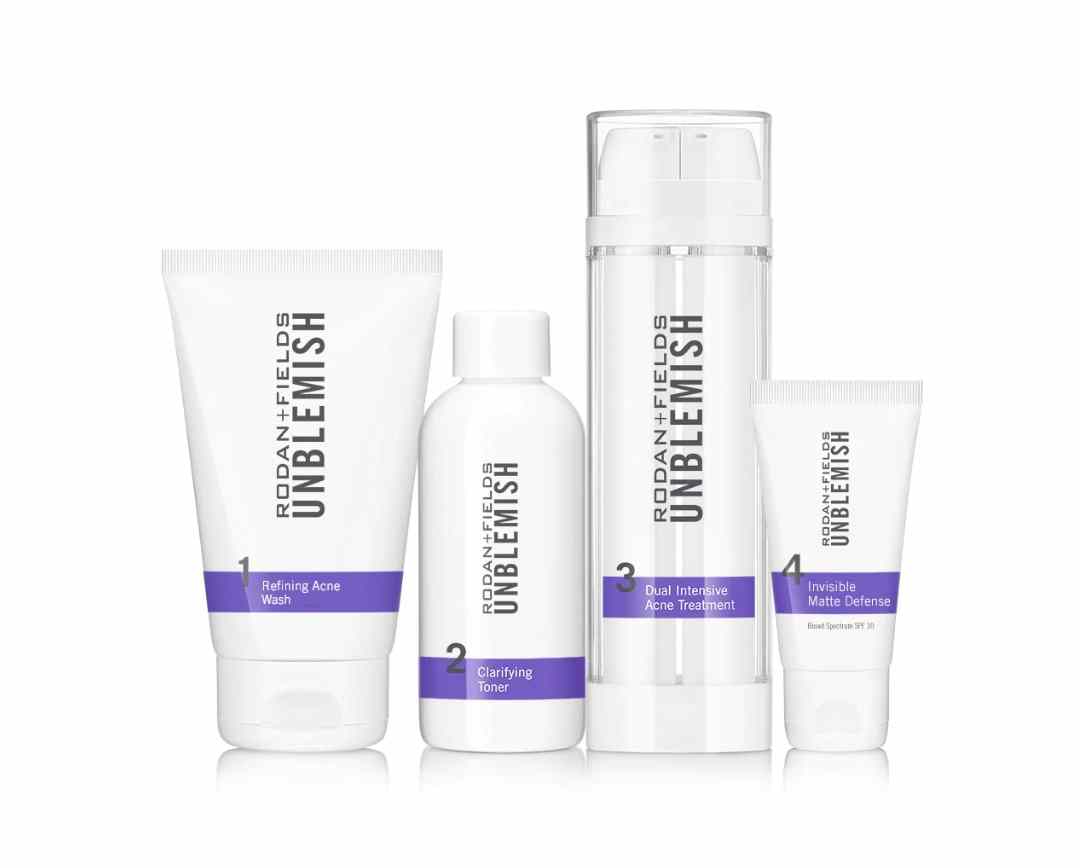 Clarifying Mask
Gentle Exfoliating Acne Wash
Dual Intensive Acne Treatment
Clarifying Toner
Shine-Free Lotion SPF 20
The fourth category of products offered by RF is called Spotless and this is another line focused on helping you deal with breakouts and acne. The products in this line include :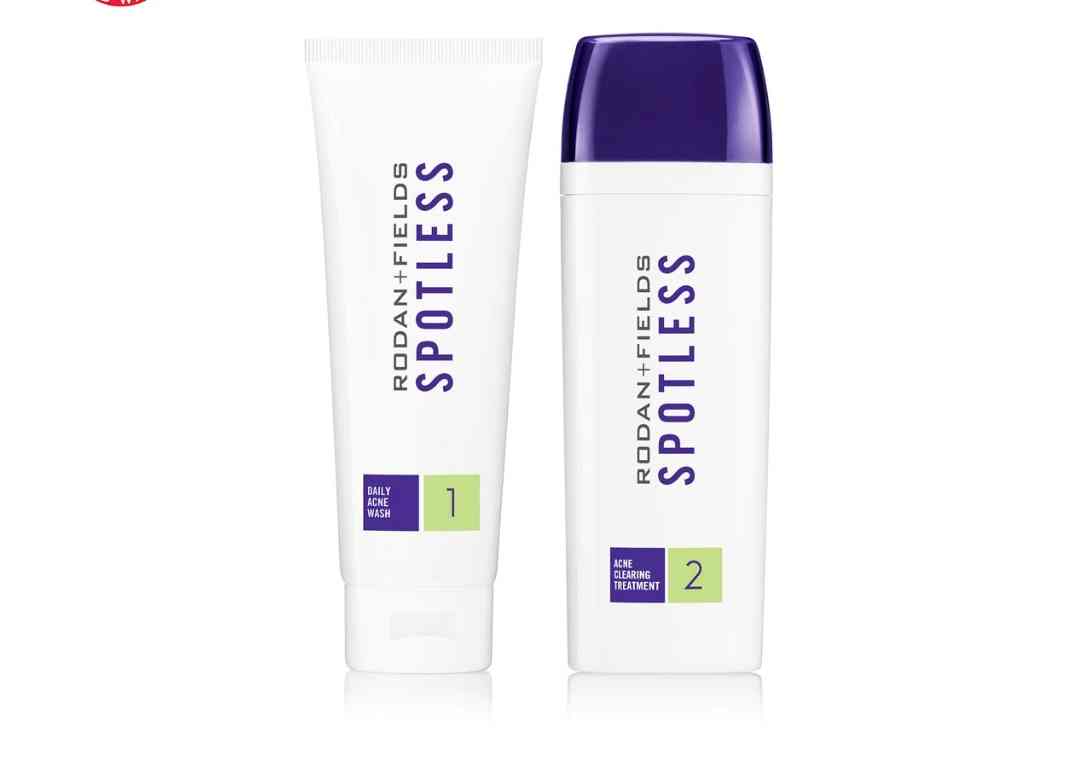 Spotless Regimen
Daily Acne Wash
Acne Clearing Treatment
The fifth category is Soothe which is focused on helping you deal with irritations such as redness from taking showers or hydrating dry skin. The products within this category include :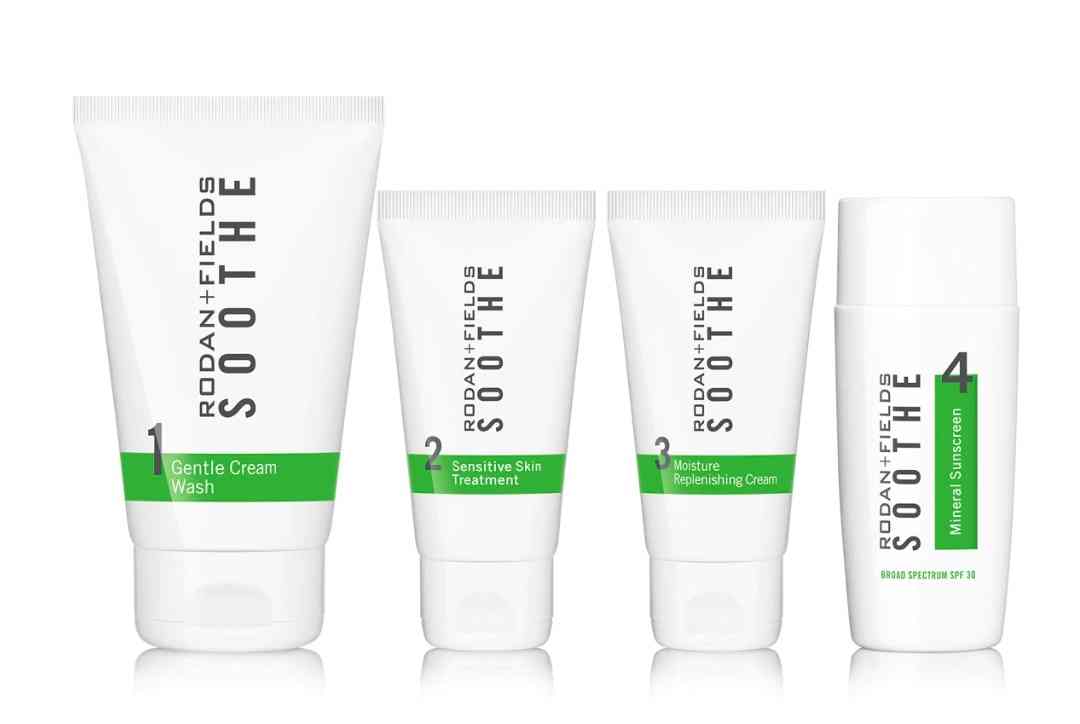 Rescue Mask
Gentle Cream Wash
Mineral Sunscreen SPF 30
Sensitive Skin Treatment
Moisture Replenishing Cream
The sixth category is know as the Enhancements line and it was primarily designed to help target more specific skin concerns for consumers. The products in the category include :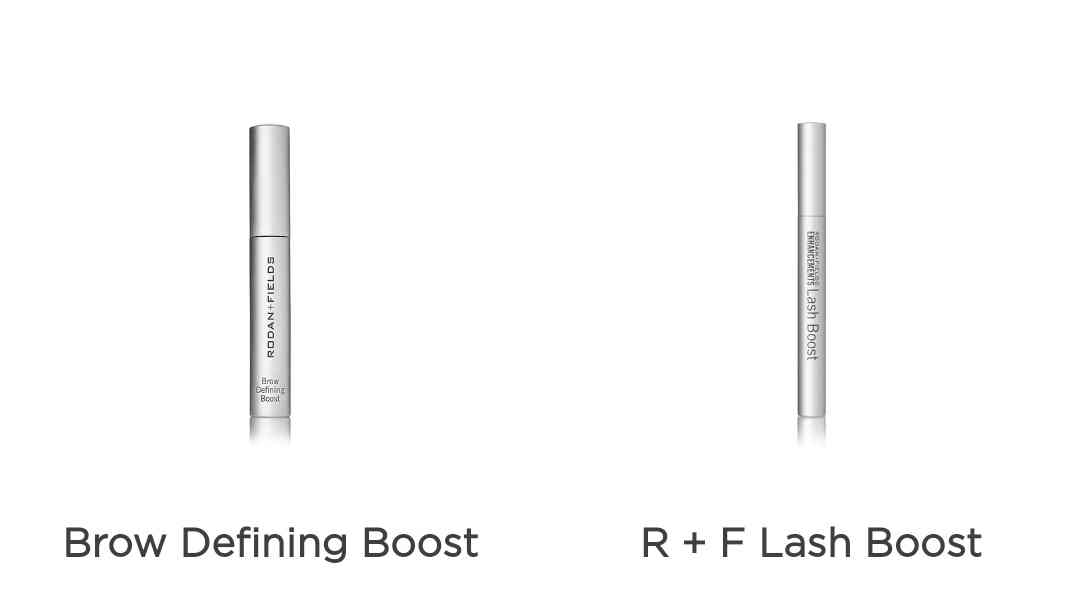 R+F Lash Boost
Active Hydration Serum
Active Hydration Body Replenish
Active Hydration Bright Eye Complex
Micro-Dermabrasion Paste
Mineral Peptides SPF 20
Mineral Peptides SPF 20 with Brus
Mineral Peptides Brush
The seventh category is RF's Essentials line. This category doesn't specifically target any concerns but acts as a line that will provide consumers with basic essentials to keep your skin flawless, per say. The products in this category include :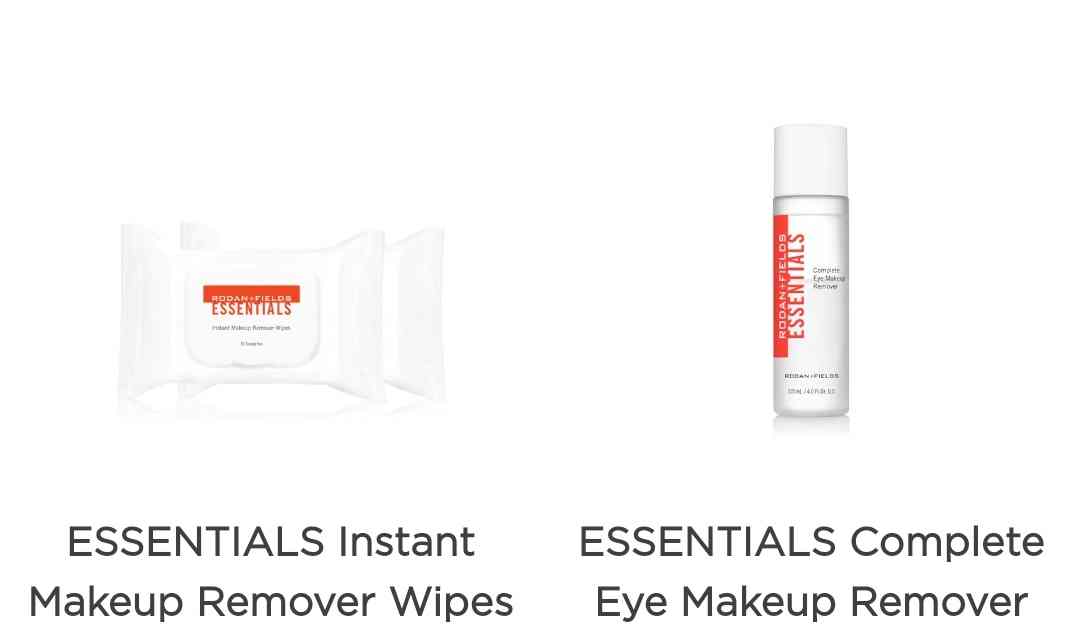 Instant Makeup Remover Wipes
Complete Eye Makeup Remover
Lip Shield SPF 25
Gauze Pads
Foaming Sunless Tan
Body Sunscreen SPF 30
Daily Body Moisturizer
Maximum D3 Vitamin D Supplement
The eight category of products that RF offers is the Dermacosmetics line which is a category that's simply meant to supplement your makeup routine. The products in this line include :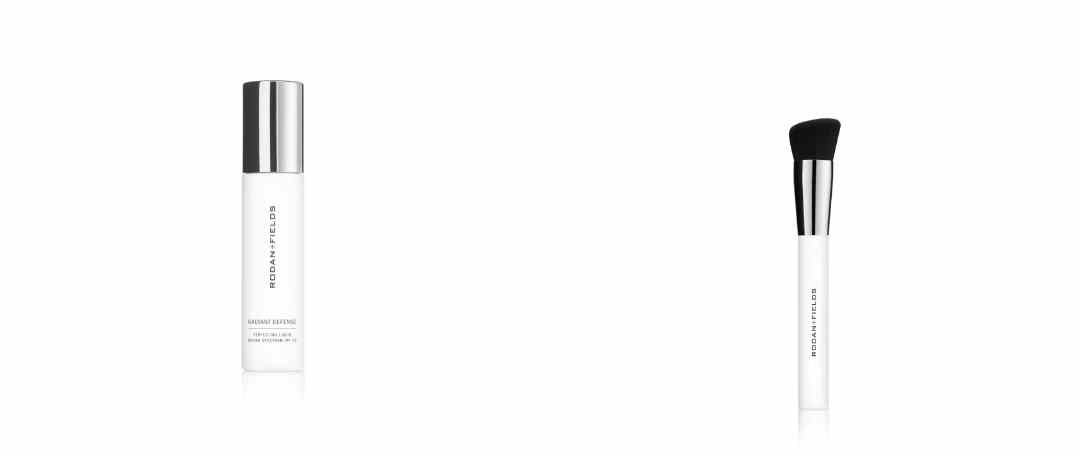 Radiant Defense Perfecting Liquid SPF 30
Radiant Defense Liquid Brush.
The final category of products RF sell is their Recharge line and it consists of products designed to balance, boost and defend visibly dull, blotchy, dehydrated skin caused by daily stressors in order to help users achieve their  healthiest-looking skin. The products in this category include the following :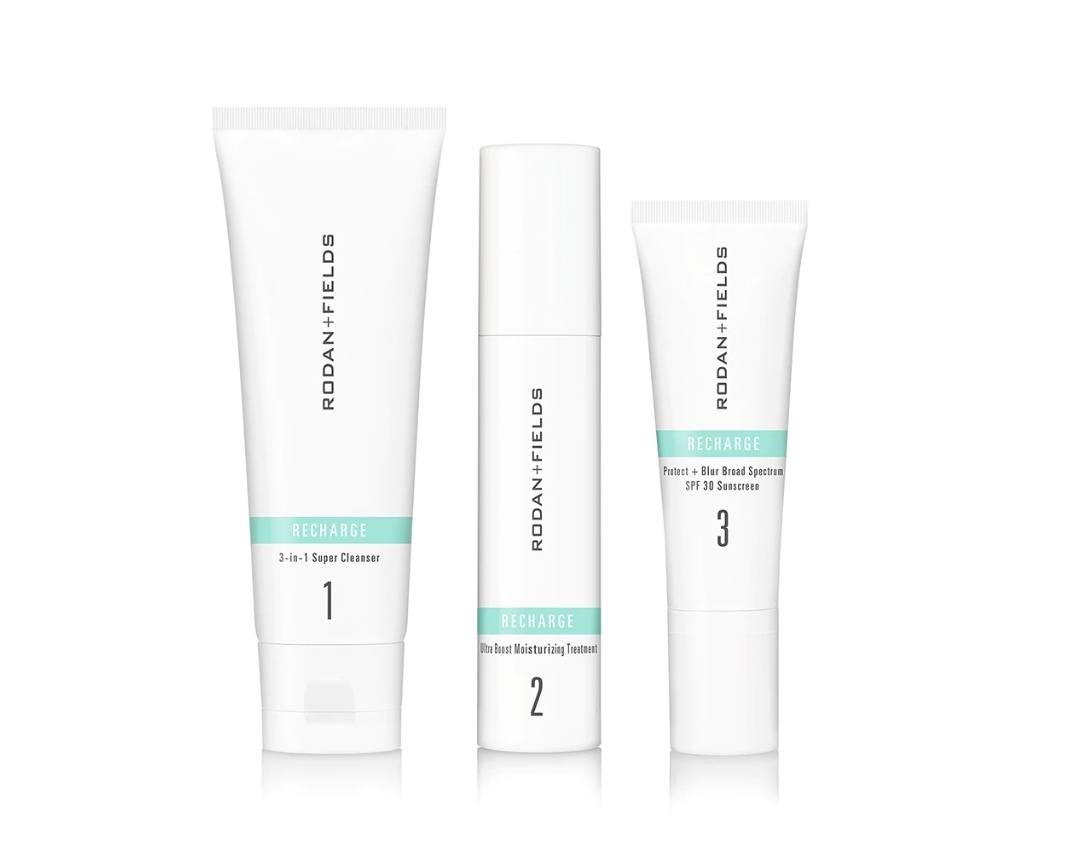 Recharge Regime
Recharge power up special
Recharge 3 in 1 cleanser
Recharge ultra boost moisturising treatment
Recharge Protect + Blur Broad Spectrum SPF 30 Sunscreen
Recharge + lash boost special
Recharge detox mask
As you can see the products that RF have on offer is quite vast whilst the prices for everything can range anywhere from $22 all the way upto $390!
If you want to see exactly how RF claims their products work as well as the prices for them, click this link to go to their website.
Nevertheless, at the prices that RF retails their products, it does mean that RF are essentially selling premium merchandise to consumers.
As for if they're worth the price I can't say as I've not used them personally but  I did do a bit of digging to see what users thought of them, which is what I'll go over down below.

---
WHAT DO CUSTOMERS THINK OF THE PRODUCTS?
Within BBB, people who actually tried the products genuinely liked them as can be seen from some of the comments from customers down below.


There are a few customers who happened to have a poor experience, such as Arlene but, the general outlook on the products are positive.
However, although the products themselves seem to be good in terms of their quality, the biggest issue most customers had was with the pricing and the very annoying autoship plan that they found to be hard to cancel.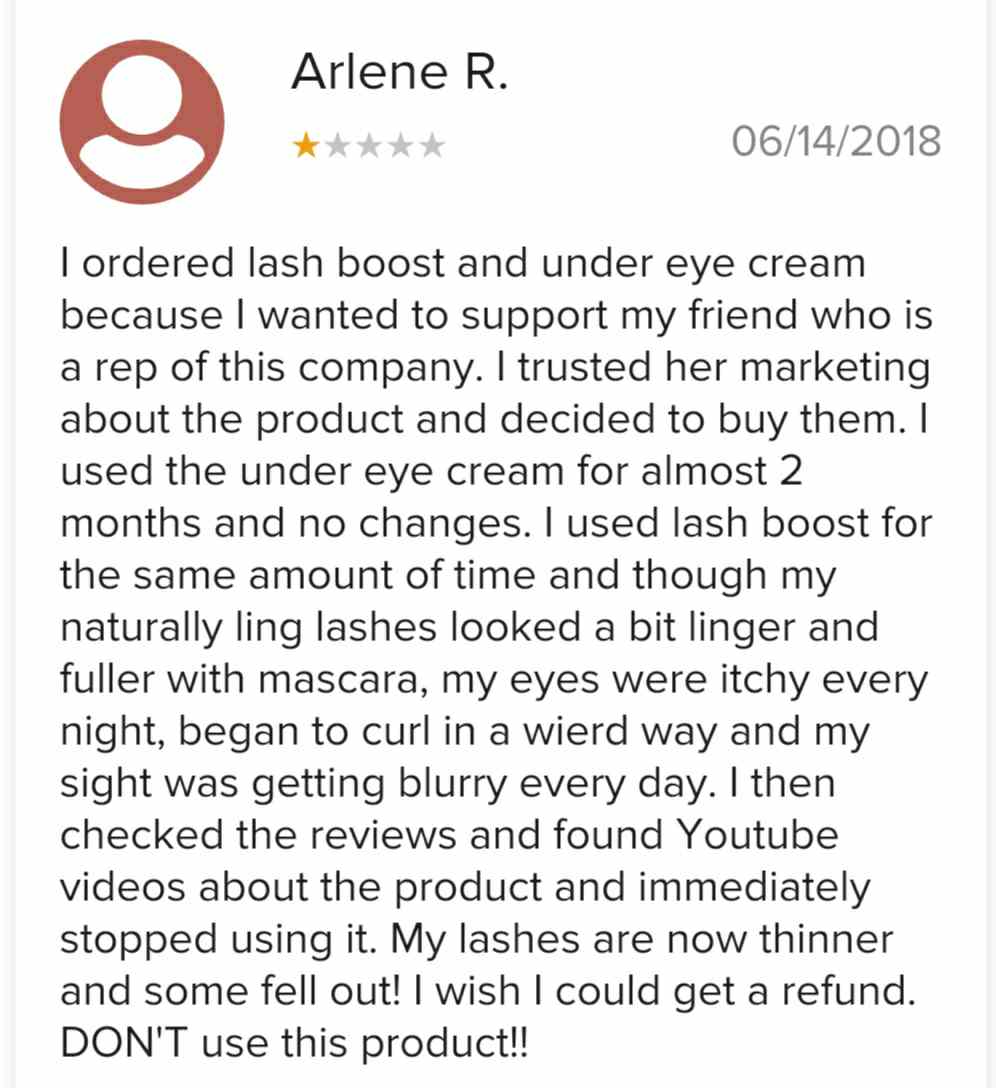 This was so big a concern that BBB actually had to to directly contact RF themselves to get an answer to which they said the following things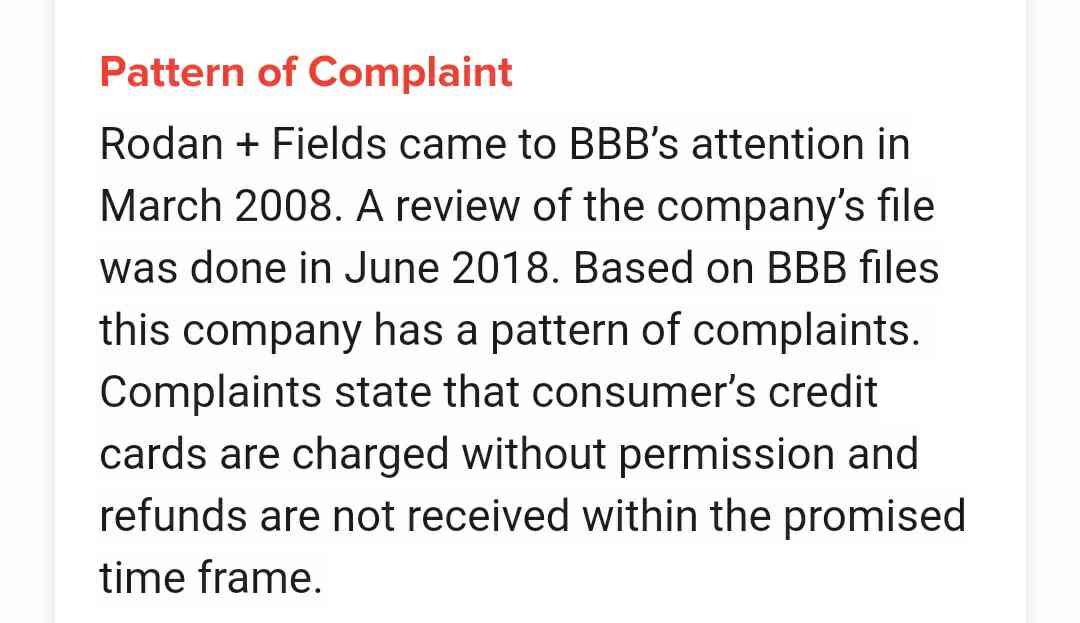 I don't know if this issue is resolved considering so many people still seem to be dealing with their credit cards being charged even though the customers weren't aware of an autoship plan
However, even if the issue is a significantly smaller problem than when this supposed glitch in the system happend in 2017, one things for sure, you will be taking a risk if you decide to purchase a product only because it's likely that the consultant you're buying from doesn't even know the moment you put your details in that you're essentially stuck on an autoship scheme.
This is probably because the training RF provides isn't all that great for its members but, that shouldn't be the reason why the customers should have to jump through so many hoops just to get a refund for products they didn't even want to buy.
Discover How I Made $173 Through A Single Sale Using This Online Business Model, Click Here To See How I Did It! 
---
HOW DO YOU MAKE MONEY WITH RODAN + FIELDS?
As is the case with pretty much all MLM businesses there are 2 ways to make money with them, RF being no exception.
1. The first method is by directly selling the product to other individuals and in return make a commission for the sales
2. You make money through your recruits and downline, by getting residual income by following and meeting certain criteria as well as make money through bonuses and incentives due to meeting company set goals
---
HOW TO GET STARTED
If you want to become a RF member, there are a few things that you will need to do. The first thing is paying the registration fee which will cost you $45.
Once you've signed up as a distributor through their website or through someone else who recommended you to do so, you'll be given access to the Business Portfolio which will provide you with Business-Building Materials,  a Product Guide, and a Quick Start Business Guide to get running.
You'll also have the option of purchasing one of thier 3 enrollment kits, which you probably should consider purchasing, and likely will be recommended to buy from your direct upline to get access to a bunch of products so you can start selling immediately.
The 3 kits include :
Personal Result Kit ($395)
Core Kit ($695)
Ultimate Kit ($995)
Of course the more expensive kits will have the better value overall but, it also does mean that you'll need to be willing to invest a bit more on the upfront end.
Nevertheless, do remember that these kits are optional so there's no obligation for you to buy them. Of course if you're planning to sell RF's products you will need to purchase some anyways so, it's probably for the best if you at least grab the cheapest if you're planning on making this business work.
The last thing you'll be given after the registration is access to RF's backoffice management tool through a system called PULSE basic. You can also opt to upgrade to the PULSE Pro package which will set you back $24.95, which again is optional.
---
COMPENSATION STRUCTURE
RF's compensation plan is quite short only consisting of 5 different ways you can earn through it. I'll go over what they are below briefly :
Retail Profits : This is the profits you make when you purchase the products at wholesale pricing and sell at retail. This means a single product may cost $20 to buy through wholesale but, the full price is at $30. The difference between the two is how much profits you'll walk home with, in the case being $10.
Consultant Commissions : This is a commisson that you'll be eligible for if you acquire a minimum of
100 Sales Volume (SV) for your Consultant Account each Commission Period. The commisson that's paid out is 10% on all commissionable volume (CV) from customers and consultants on the first level of the unilevel structure.
Personal Team Commission : This is a commission that you'll make for enrolling members into your downline team. In order to qualify for this you need to achieve a minimum of of 600 Personally Sponsored Qualifying Volume (PSQV) within a commission period which will inadvertently qualify you as an Executive consultant too. You'll make 5% on all the CV generated from your team once you qualify.
Generation Commissions : if you maintain your level 1 EC status whilst also managing to have a referral of yours achieve an EC rank too, you'll be able advance ranks and be eligible for this commission from this element of the compensation structure. The commissions and benefits increase the higher you get in rank and the more EC's you create within your team.
Performance Bonus : This is a bonus you'll achieve for hitting certain SV goals from RF within a commission period.
If you want to see a more detailed look at the plan, click here to check out the pdf file or check out the video below.

---
THE NOT SO GOOD THINGS
The Products Are Expensive
The product line in general is quite expensive and although this isn't a necessarily a bad thing for you because the commissions in the end will be higher, it's going to make it a lot tougher for you to make sales because customers generally prefer items that are worth the price tag.
Paying around $50 on a product that you could quite easily get for around $10 – $20 if a little research was done, doesn't make RF seem like an option that most would take.
Besides in the beginning you'll probably only sell to friends and family anyways and maybe for a few months they may buy RF products from you to support your business but, when they don't want to continue paying too much for beauty products, you'll be stuck in the mud and will struggle to make sales.
The only way the expensive product thing will work is if you're good at lead generation and able to get the products in front of people who want them. If you can't do that, then I'm sure you will struggle selling RF's expensive products.
You Need To Be Very Good At Recruiting
This is something that's pretty much a necessity if you want to succeed in pretty much any MLM company out there.
If you're not good at recruitment, you won't be able to benefit from the core components of the structure and obviously if you can't benefit from the compensation plan, there's really no point in joining RF because you will just end up losing money.
The retail profits aspect of this particular MLM isn't going to be easy either as, you know, the products will be hard to sell due to their prices, especially in face to face circumstances.
So, in my eyes, the get around to this would entail being either very good at marketing to a ton of people at once without seeing them in person (through a website, social media etc.) or you've got to be patient enough to learn these skills in order to truly help you make it.
Of course this doesn't mean you will but, it's your best shot at succeeding with RF, at least from what I've seen of successful multi level marketers.
Customers Having Issues With The Autoship Program
A lot of people are claiming that they're either still getting charged for an autoship order even though the cancelled or are getting charged despite not even setting a autoship program up with their consultants.
This issue was actually escalated by BBB to RF due to the huge number of complaints they received regarding this issue in June 2018 and from the looks of it, it's still a pretty big issue that's yet to be resolved.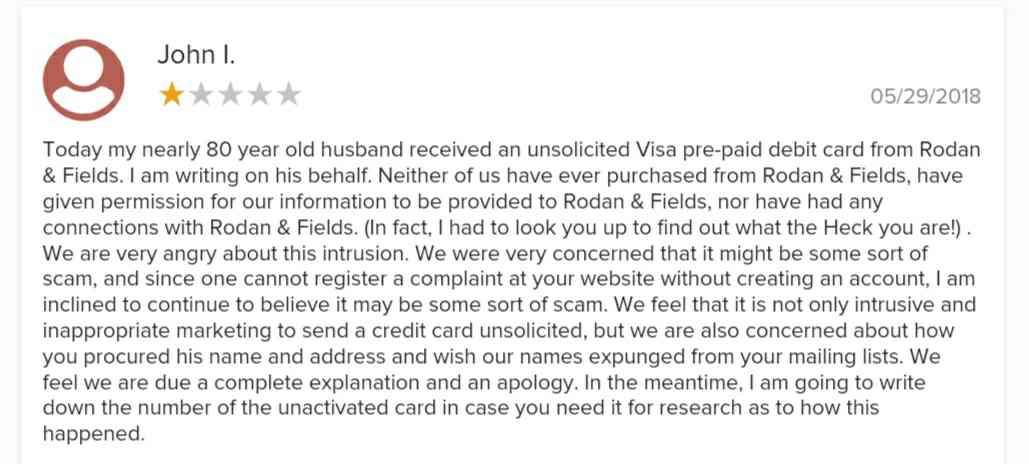 I guess you could say that this is an issue on the training of consultants when dealing with sales and therefore isn't entirely RF's fault but, it's still a stigma that you'll ultimately have to deal with as a consultant and may very well negatively affect your results with the company.
Of course if you decide to become a consultant and make a point of it to tell your customers about problems with autoship or just do everything right, it shouldn't be an issue for you but, it's still something worth mentioning.
Most People Are Failing
This isn't very surprising to me but yeah, most people aren't doing all that great with RF. According to RF's 2019 income disclosure statement, 67.1% of all members made $306 on average within the year, which probably wouldn't even cover the start up fees. This isn't much better or worse than 2018 statements either.


As for the number of people that made around $1k per month, it only amounted to roughly 3.3% of all members which is actually worse than 2018's percentage of 4.1%. Of course the top earners making a full time income or more (around $2k – $3k+) as, this once again amounts to around 1% of all full time consultants for RF.
This ultimately means is that statistically speaking you shouldn't expect to succeed as a consultant nevertheless, there's always that sliver of hope it could work out, even if this sliver is really small.

---
THE GOOD THINGS
It's Been Around A While
Having been around since 2002, at the writing of this review it's around 17 years old which is an insane amount of time for a business to still be ticking along. When you consider most businesses tend to fail within 10 years, RF being around for as long as it has really does add to the company's credibility.
---
IS RODAN + FIELDS A PYRAMID SCHEME/SCAM?
The good news is that RF is neither a pyramid scheme or a scam but, it's still not a business opportunity I would advocate joining in spite of it being a legitimate MLM company.
The really expensive products means it'll be quite hard to convince people to buy the products especially when there are cheaper alternatives, the fact that the majority of individuals within RF are making a loss, the issues with the autoship customers are having and of course the focus on recruitment to succeed are just a few reasons why I'd recommend against joining RF.
Of course this doesn't mean you can't make it being a RF consultant, it just means that the chances of succeeding, at least from what I know of these MLM opportunities, is very very low.
---
HOW I MAKE MONEY ONLINE
Although MLM's have created its fair share of millionaires over the years, more often than not when it comes to training newbies and teaching them how to succeed in the biz, they tend to be very lacklustre…
This is why so many people tend to fail!
Therefore, personally I would suggest you look into creating your own brand, particularly through a website, whilst ultimately getting involved in my #1 money making method online as a result.
If you're curious as to what my #1 make money online method online is, it's affiliate marketing!
By having your own website and essentially driving targeted traffic to it, not only can you sell whatever MLM product you want, it's also possible to sell other products too without even purchasing stock.
By doing this not only would you make extra commission per sale but you also won't need to worry about fulfilling orders for customers and dealing with their potential complaints!
I've personally made over $100 in a day as a result of implementing affiliate marketing to my online business!

Here's a screenshot of one specific payment
Others have made way more than me but, the fact of the matter is that it works, which is why I would highly recommend you look into it.
If you're intrigued by the potential of affiliate marketing, I've put together a very in-depth guide diving into what affiliate marketing is, how long it takes to make your first bit of income along with how to effectively grow your online business and maintain its income.
==>Click Here To Gain Access To My Free Affiliates Marketing <==
If you have any questions that you would like to ask me regarding RF , feel free to do so in the comments section below and I will get back to you as soon as I can. If you have your own thoughts about RF and would like to talk about it, again feel free to do so in the comments.
Thanks
Amhil