Affiliate marketing has been a way in which people and companies have been making money online for years.
I know that it may not feel as if that's the case considering it seems to have only started boominv in the last few years or so but,  I assure you it's been alive and well for years. In this post I will show you how to make money by affiliate marketing for beginners with the help of tools and services as well as through the use of strategies and so on.
WHAT IS AFFILIATES MARKETING AND HOW DOES IT WORK?
Affiliate marketing is a system through which companies that wish to sell their products, pay commission for every sale if a reviewer manages to get readers to click on their affiliate link and actually buy the companies product.
Essentially these reviewers act as a form of promotion for companies in exchange for small commissions or large ones (this is dependent on the company).
The great thing about this in respect to the companies is that they can reach more people meaning that they will get sales that they may not have gotten if not for the middle man (the reviewer/recommender)
Moreover, as an affiliate marketing promoter theoretically, after you have made a sale,  you won't need to deal with any customer service. If it's a sale of a physical product, you more often then not won't need to help the people who bought through your link.
However, if the affiliate sale is a course sale or service sale, the people who buy through you will more often ask you for help in certain areas that they can't quite seem to grasp. In these situations, in order to retain a great relationship with your affiliate buyers, I definitely would advise you to help them out as much as you can.
An afiliate link is a link completely unique too every person (obviously…) so that companies pay the right person the right amount of commission when the time arrives.
Products with an affiliate program option tend to pay different commission percentages. These can vary tremendously from percentages as low as 4% (amazon associates program) to commissions as high as 50% percent per sale (Profit accumulator's affiliate program).
HOW TO DO AFFILIATE MARKETING.
Affiliate marketing is an easy thing to do but a very arduous thing to master and consistently monetize. My experience with affiliate marketing has been somewhat successful but,  I also realise that to get to a stage where you can make anywhere near a full time income is going to take a while.
Affiliate marketing can be done in a couple of different ways, it can be done through YouTube, through reviews of products on a website or through getting leads for companies through ppc.
All the methods I've mentioned can be utilised as tools to make money affiliate marketing however, without the correct training, without a doubt it will take a lot longer to start seeing results.
If you want to know a few tips that I have found and used to help myself in my affiliate marketing journey then why not click here for the post otherwise, keep reading as I'm going to show you the best training tool for affiliate marketing down below.
The training tool that I'm talking about is…
WEALTHY AFFILIATE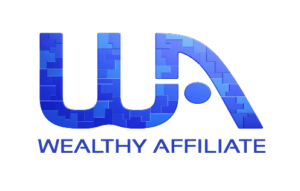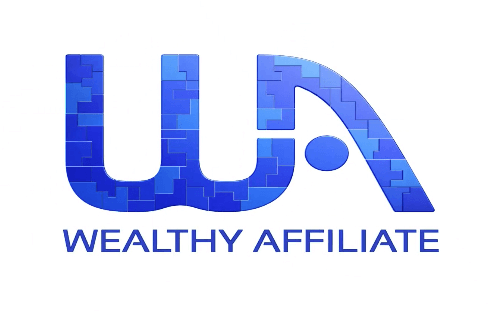 Wealthy affiliate in my whole hearted opinion is the easiest and arguably the most informative course out there for beginners and advanced folk alike.
The premium features are awesome, they provide you with an insane amount of knowledge around affiliate marketing, some might even argue it's way too much info. But that's the beauty of wealthy affiliate, the fact that it has soo much value to give to users cements it to be one of the best affiliate marketing service out there.
However,  that's not the section of the service I'm gonna discuss, I'm actually going to tell you a little about the free parts of the course you'll have access to if you sign up.
If you sign up to the free membership you'll have unlimited access to course one of the certification and phase one of the bootcamp training provided.

This training will assist you in starting and building the foundation on your website which will obviously play a major part when continuing on with your website project.
The certification course will teach you how to find a niche, how to create a website, how to optimise the website and how to research and post content onto the website.
First and foremost, in order to make content, you need to know of a niche to optimise your content around. If you haven't already figured out what the premise of your website will be, through wealthy affiliate, you'll learn of few ways to go about finding them.
Generally the niche of your website should be either something you are passionate about whether it be scuba diving, cooking or golf etc. or something that you have found that has the potential to be very profitable for you.
Personally I believe that you should choose a niche that you're passionate about, that way you'll enjoy writing and in turn start pumping out content for your website a lot more without always needing to push yourself to do so.
Now you may be wondering, what tools will I be needing in order to make a website? Thankfully for you wealthy affiliate not only provides tutorials on how to do make your website but it also provides a website builder tool to build your website known as siterubix.
Wealthy affiliate is partnered up with siterubix which allows for the owners of wealthy affiliate to provide free members with a few benefits, the most prominent benefit being that you can actually create 2 websites without needing to spend a dime.
Once you've learnt how to setup your website through the videos, you'll be taught how to research and write your content and after you've learnt that you will have build the core and foundation of your website. The website on general can be improved over time but, overall after having completed the first course you should be good to go.
What I've said to you is the gist of course 1. Of course actually watching and learning from the tutorials step by step should ensure that you have created a good website.
If you want a more in depth look at wealthy affiliate then click here to read it.
CONCLUSION
If you decide to sign up to wealthy affiliate I can't guarantee that you'll actually make money affiliate marketing however, if you are resilient and persevere by pumping out quality content regularly, don't be surprised if you actually start making income online.
If on the other hand, you don't feel that you'll be working hard and putting out quality content regularly or if you're only in it because you believe that you can get rich within a month, I'm just gonna have to say it… The affiliate marketing business isn't for you. There may be ways to make money quickly through affiliate marketing but, I can almost guarantee to you that the income made in such ways won't be sustainable.
That's why if you're hardworking and resilient, you are definitely on track to start making that sustainable online income.
If you have questions or thoughts regarding this post, feel free to leave them down and I will attempt to get back to any of you as soon as possible!
All the best
Amhil