Starting a new business can be a very difficult and daunting thing to do.  Beginning is usually the most difficult part of any business but thankfully, in the affiliate marketing business that isn't necessarily the case.
In the post I will show you the best affiliate marketing products and tools to make the start of the journey a littlel less complicated but at the same catapult your success rate.
WHAT IS AFFILIATE MARKETING?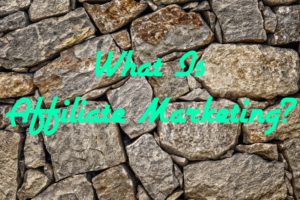 If you don't already know what affiliate marketing is, allow me to explain. To affiliate market is to promote products for other business' and companies.
The promotion is done through a recommendation of your own on a product you believe and feel would be beneficial to your audience. If your audience actually likes the product, you then redirect them to the product through the use of your own unique affiliate link. Finally if the redirected audience actually purchases the product,  you'll recive a commission.
Simple right?
But there's more…
Commissions will vary depending on affiliate program but for the most you will get a percentile cut on commissions relevant to the product or service. Say for example the commission per product sold was 20%,this would mean if the product you'd sold was £/$200, you'd receive £/$40 as your cut for the sale.
It is worth noting that most programs won't pay you your commission immediately, in reality it'll take usually a month or so before you actually get paid.
WHAT IS THE BEST SERVICE THAT TEACHES YOU AFFILIATE MARKETING?
Now that you know what affiliate marketing and how works it functions you will probably be wondering how would you go about implementing and succeeding in this business on a grand scale.
Although I don't have the answer to succeeding on a grand scale, I do however know of a couple  services that can assist you on your journey.
Youtube
I'm sure you've heard of this site,  considering that it's the largest video sharing site on the Internet but, if you didn't know that it is also a great platform to learn afiliate marketing from, then well… You know now…
The great thing about youtube is that it's a free service to learn from as long as you have an internet connection.
There is a lot of great, informative and sound content on here but, due to the insane amount of information and the lack there of a streamlined guide on how to start up your affiliate marketing business, in my opinion I wouldn't say it's the most efficient of tools to study affiliate marketing from.
Through my own experience, I find youtube to be awesome, based on the facts that it gives you the basics on starting affiliate marketing however, that's all it has really done for me.
Therefore, to actually start up, I did a bit of research and eventually stumbled across a service which I now believe to be the perfect starting point for any newbie affiliate marketers.
Wealthy affiliate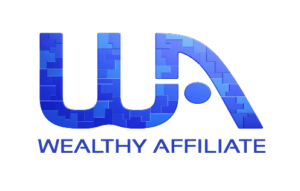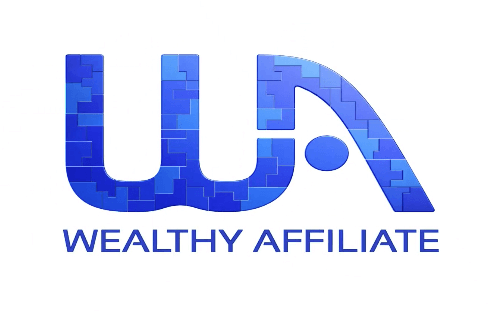 The key and platform that I found to be the best service for teaching affiliate marketing as well as a great service for creating a website is the site and service formerly known as wealthy affiliate.
What wealthy affiliate really came through on was showing people how to begin and build the initial bricks for your business, by holding your hand through the initial roadblock on your path to success, actually starting. When I'd first read about this product by a currently successful wealthy affiliate member, I was skeptical.
My thoughts immediately started thinking of the negatives, is this just another one of those scams,
Am I going to be robbed of my money, again?
Obviously I had every right to think like that but then, I discovered something really shocking about the price of the service.
You didn't even need to pay for it! There was no need to input your credit card details, the service in and of itself was completely FREE!
So I signed up and started using it. I found out a little ways into using wealthy affiliate that the free option only allowed you to access course 1 of their teachings but course 1 all in all got the ball rolling, it kick started the journey.
Course 1 teaches you how to research a niche to base your website around as well as teach the basics on SEO and keywords, how to do the initial setup of website, how to write quality content etc.
One more thing I forgot to mention, Wealthy Affiliate actually provides you the option of having 2 free websites. This means that you can start up multiple websites if that's the route you chose to pick (I wouldn't recommend that at least not when you're starting).
In essence, the free option of Wealthy Affiliate provides you with the basic guidelines on starting up your website which can be enough as long you don't stop studying more on the topic after you've done the first course
The premium membership does provide a lot more benefits to you such as teaching you how to implement social media on to your site, paid advertisements as well as the option of hosting 50 websites at once.
There are a plethora of other goodies within in the service so if you would like to find out about them click on the link below.
OTHER ESSENTIAL TOOLS IN PROSPERING IN AFFILIATE MARKETING
By now you should know of a couple methods to assist you on how to start an affiliate marketing business however, starting is just salt in the ocean in regards to succeeding.
There are also other tools that will pay in dividends if you decide to use them to aid you.
Keyword Research Tool: Jaaxy
Jaaxy is a keyword research tool that will help speed up the process in finding keywords that will rank on Google.
The way that it does this is by searching words similar to the keyword that you write into the Jaaxy search bar, then after you have clicked search you are greeted with a few optional keywords that you can base your content around.
When the keyword you are looking for has been searched there will be multiple columns that provide you with information about it. Although there are a lot of different columns, the two columns that I would suggest you look at most frequently when deciding on what keyword/s to use are the monthly searches column and the QSR column.
The monthly searches section basically shows the number of searches that are conducted on the specific word monthly. The monthly searches can vary from less the ten per month into the thousands. Ideally you would like to have keywords that have hundred of searches a month however, this will be difficult to do because of QSR
What does QSR mean? QSR stands for quoted search results and essentially, this column on Jaaxy shows how competitive the keyword you might be interested in is. If a word is very competitive, the number shown in this column will be bigger in value whilst of course the less competitive will have a lower value number.
The numbers that I would recommended your stay within the range of when starting out is 30-50 in the QSR section whilst 100 and up on the monthly searches.  Obviously if you can find a QSR closer to zero it'll better for you.
A doubt that you may have is that all the good keywords have been taken and/or that you won't find the right quality keywords. Although yes it is quite likely that the keyword you want to use may have high competition, it doesn't necessarily mean that you can't find another keyword that is similar to your first choice with some extra research that'll still generate traffic.
In fact, due to the utter abundance of keywords (we're talking thousands upon thousands) that have low competition, you shouldn't really be surprised to find decent quality keywords or even the occasional gems with little to no competition yet high traffic on Jaaxy.
If you decide to use this tool you will eventually start seeing organic traffic visiting your content and as long as you decide to pump out consistent quality content,  your overall traffic will start increasing too.
The great thing about Jaaxy is that when you sign up through my link you'll receive 30 free keyword that you can research.
Click here if you would like to sign up to jaaxy.
Another cool thing about jaaxy is that it has recently been implemented into the wealthy affiliate service. This means if you sign up to the premium membership on wealthy affiliate you'll be able to do unlimited searches on it.  However  some of the more advanced functions of the tool will still need to be paid for.
Social media
Yes social media can be a very useful tool to utilise if you want to generate more traffic. I understand that some folks might not be too sure on how you can use this tool so allow me to explain.
The first social media platform you should look into is Youtube. I mentioned previously that Youtube is a great tool to learn from but, what I haven't stated is that it is also a great platform to share and create video content based around your already written content.
Say for example you'd written about a product and had gone really in depth on it regarding it's function, the pros and cons etc. If you've done solid keyword research and if you've written a  quality review, it is likely that the post will generate traffic which is awesome.
However, just doing that may not get many conversions. That's where the video element comes in. Let's be honest,  all of us would much rather watch a video review of a product as opposed to read a long written review of it, that's why I feel video will add a lot of value to your written content.
On top of that, videos are the first thing that people click when coming onto your website meaning it has the opportunity to grip your audience and ultimately attribute to more conversions and commissions for you.
The other social media platforms include the likes of Facebook, Twitter, instagram, pintrest etc. With these platforms you can grow and get fans of your content following you. This can mean that you're building a brand which is definitely a positive when trying to scale a business.
Furthermore, through your profile on these websites, you can share any new content you've written which might get more traffic to your website.
Obviously traffic is what you are trying to gain meaning that these platforms are a great source for extra traffic to your content.
IN CONCLUSION…
If you do utilise the tools that I have mentioned then it is very possible for you to  prosper in affiliate marketing. I would like to state that just using them isn't going to guarantee that you'll succeed.
It will however, help you to succeed so long as you chose to follow and use them properly.
If you have any questions that you would like for me to answer, feel free to ask them down below and I'll be happy to answer them as soon as I can!
Otherwise I wish you all the best and I hope that you do find success!
Thanks
Amhil